The government has set a bold target, but it may need to do more to persuade homeowners and industry that it is worth the investment, says Darren Snaith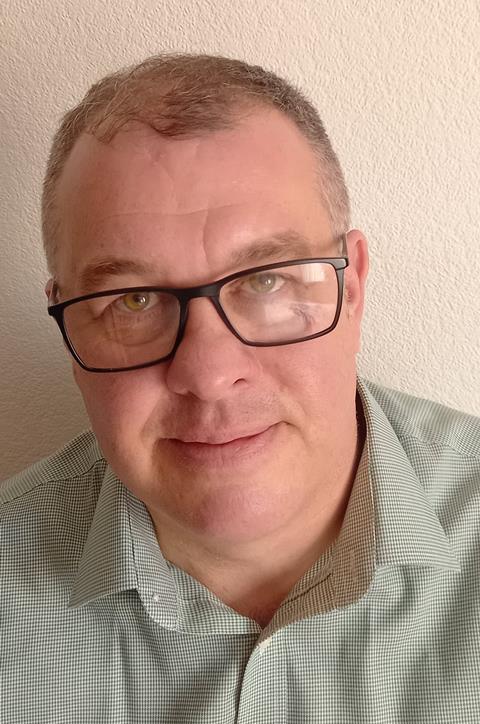 As the UK gears up to host COP26 at the end of this month in Glasgow, political commitments to help us hit environmental targets are coming thick and fast. Earlier this month, Boris Johnson said the UK would move entirely to clean sources of energy by 2035, adding to the already ambitious target of total carbon net zero by 2050.
Today, because indoor heating contributes around a third of our greenhouse gas emissions, the government revealed how it plans to tackle this with the publication of its heat and buildings strategy. It also hinted that stricter steps could follow further down the line, including an outright ban on gas boilers.
The government wants to encourage people to switch to heat pumps as a low carbon alternative to a gas boiler. It has therefore announced a £5,000 grant to incentivise homeowners to do so.
This ambition for a huge switch to greener heating systems will have major ramifications for homeowners and construction companies alike, particularly given that 25 million households currently use a gas boiler. But this is a huge opportunity for the construction industry, too.
Fitting new heat pump systems, and retrofitting millions of homes, will require a huge amount of training. The government wants to hit an installation target of 600,000 heat pumps a year by 2028, in both new buildings and as replacements for existing heating systems. This is a major undertaking, as the current heat pump installation rate is around 30,000 a year.
It will not be simple. Heat pumps are complex and specialist training will be needed to ensure enough qualified installers. Both electrical and plumbing knowledge is required.
Around 30,000 qualified installers will be needed to meet the government's aspirations, according to Ian Rippin, chief executive of the Microgeneration Certification Scheme. So it is welcome news that the Heat Pump Association (HPA) has announced a new training course, to be rolled out in colleges and training sites across the country. Up to 40,000 people a year could soon be trained in heat pump installation, according to the HPA.
But such training costs money – and many within construction are already investing in other areas of training as skills shortages continue to bite across the industry. As the HPA has pointed out, it is vital that the government puts in place a stable, long-term policy framework that provides the industry with the clarity and confidence it needs to make the necessary investment. Financial assistance to support it would not go amiss either.
As well as ensuring the training is in place, the government needs to stimulate demand among homeowners. As it stands, the cost to the homeowner of replacing a boiler with a heat pump can rise to as much as £18,000. A new gas boiler typically comes in at a much more affordable £1,000.
The goodwill among the public is certainly there. A recent survey by the RSK Group, the environmental consultancy, shows that eight in 10 homeowners would be willing to switch to a heat pump in principle for environmental reasons. But the vast majority would only do so if they received substantial government assistance.
Much like the plug-in grant that has encouraged the take-up of electric cars, a grant to support the installation of heat pumps will persuade more people to install one. However, the current offer of £5,000 may not be enough. The same survey found that more than one in three householders said they would need a grant of more than 50% of the cost.
Given that an air source heat pump can cost up to £18,000, a £5,000 subsidy simply may not cut it.
So ministers should seriously consider increasing the grant available, and extending its duration beyond three years. Business secretary Kwasi Kwarteng believes the cost of heat pumps will fall quickly as firms begin to invest in alternatives. Consumers could benefit within as little as five years – but by then the subsidy scheme will have closed.
Increased grant assistance from the government would achieve two things: it would make it easier for the government to reach its 600,000 a year installation target, but it will also increase the incentive to train the required installers. The reason why there are currently only 1,200 qualified installers is that demand for heat pumps is currently so relatively low.
Just as an increasing number of drivers are buying electric cars well in advance of the the petrol and diesel sales ban, so demand for heat pumps from homeowners could rise significantly long before any date to ban gas boilers is set, especially if the cost of a pump falls as the technology becomes cheaper.
So, get the installation training in place and increase the grant – and a huge opportunity for construction will follow.
Darren Snaith is a director specialising in renewable heat at the RSK Group, an environmental, engineering and technical services provider