Construction firms want to understand the government's lockdown exit strategy before they make meaningful plans for the future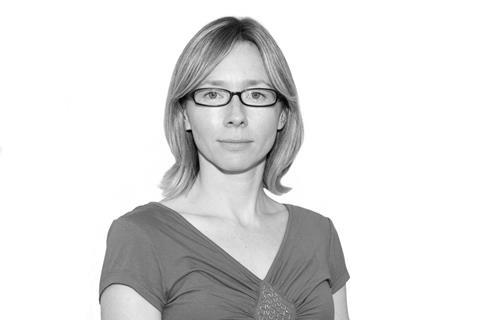 When will the UK's lockdown end? That is the number one question on most people's minds right now, and for understandable reasons.
We are into week six of social distancing restrictions, and the impact on the economy and on people's livelihoods and daily lives has been huge. Many are starting to think the benefits of the lockdown are being outweighed by the negatives of a long and deep recession – construction data shows that contract awards and tenders have fallen by as much as 40% since mid-March.
Last week the government's chief medical officer, Chris Whitty, had a stark warning: some form of social distancing will be needed until next year in the absence of a vaccine or drugs to treat covid-19. It will be for the politicians to decide exactly what restrictions need to be imposed over the medium to long term and which parts of the economy can be opened up again.
At the start of the week the prime minister gave little detail on this point, saying lockdown would not be relaxed too soon for fear of a second spike in deaths and that the thinking behind any future changes would be set out over the "coming days".
Contractors will not be able to simply turn on the tap and flood sites with extra workers
Unlike other sectors such as hospitality or tourism, construction never completely shut down. Balfour Beatty determinedly kept the show on the road with most of its 300-plus sites remaining open. And others that scaled right back, such as Mace and Sir Robert McAlpine, are reopening sites albeit to a limited extent.
The reality is that many contractors are still trying to figure out how to redeploy large numbers of site workers safely according to the site operating procedures outlined by the Construction Leadership Council. London's biggest single site, Battersea Power Station, for example, which had around 4,500 workers on site before the restrictions, will be shut at least until the middle of May.
Still, our reader survey suggests a sense of optimism is emerging, with 43% of respondents saying they expect works to restart on sites within weeks, while 65% are confident or very confident about the future of their business.
Just a few weeks ago all our headlines seemed to be about sites shutting, possibly for months; now they reflect contractors and housebuilders trying to get back to work. The expectation is many will be up and running within a couple of weeks, with even more to come by the end of next month.
Data from Barbour ABI appears to back this up, showing the value of projects confirmed as remaining open increased to £13.5bn last week, up from £3.5bn the previous week.
But the sector still faces huge challenges, and much will depend on how quickly materials get to site and the capacity and productivity of sites that do reopen. Schemes that were due to finish at the end of this year will no doubt be delayed into next year because contractors will not be able to simply turn on the tap and flood sites with extra workers. How clients react to missed deadlines will be very telling.
Client behaviour will also be vital to cash flow as main contractors start to remobilise sites, and this will set the tone for relationships throughout the supply chain. To get on the road to recovery, everyone has to have the medium- to long-term health of the sector in mind. Industry leaders have pointed out that this means not repeating the mistakes of past downturns, when we saw dubious dealings and unfair practices that sent the weakest – and the not so weak – to the wall.
It is interesting that we are seeing some main contractors acknowledging things need to be different this time around. Building understands several big names are considering an intervention either by providing financial support to suppliers or, if truly in distress, buying them up. They may even club together to support key parts of the supply chain. This is an astonishing development, unthinkable just months ago.
But before firms can really make plans in this new reality, they need to understand the government's exit strategy, even if the exact timeline remains fluid. Without that, recovery scenarios are pure speculation. Which perhaps explains why more than 80% of our survey respondents do not have a recovery plan yet.
Many companies are being kept on a lifeline by Treasury interventions such as the job retention scheme, and this week small firms have been offered better access to loans. But they need to be planning for when state aid is withdrawn and trading starts to come back. That will be the crucial stage for cash flow, when outgoings must not exceed revenue. If the opposite happens, firms will collapse just as workloads increase.
Despite all these challenges, there are some positives we can hold onto. Industry leaders are right to call for the government to make clear that construction is an essential sector, and it is wonderful to have their backing for our Proud to Help campaign. Launched earlier this month, it aims to highlight all the work construction is doing to support our country's public services, critical works and supply chains, as well as setting it on the road to recovery once we are over the worst of this crisis. The Nightingale hospitals are just one example of what construction is capable of. Please do get in touch with more of your Proud to Help stories.
Chloë McCulloch is the editor of Building
Tell us about the projects that make you proud to help
Building has launched its Proud to Help campaign to highlight all the work construction is doing to support the country's public services, critical works and supply chains, as well as setting it back on the road to recovery. Contact us at newsdesk@building.co.uk with the subject line 'Proud to help' or via LinkedIn or Twitter with your #ProudtoHelp stories