The coalition's much vaunted New Homes Bonus to increase housebuilding is falling victim to perverse incentives, lazy definitions and unsustainable cost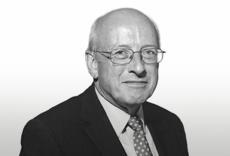 The stagnant housing market is not just a symbol of the country's current economic malaise - it is also an indictment of the coalition's policies.
Two years ago, when they came into office, ministers were confidently predicting that the government's radical shake-up of housing and planning policy would deliver the large upsurge in housebuilding necessary to meet the country's needs and ensure recovery
from the recession.
Perhaps because they were nervous that the changes to planning policy, with a strong focus on localism, might unleash a wave of anti-development nimbyism, they made great play of their New Homes Bonus scheme, which they argued would provide a powerful incentive to local authorities to grant planning permission for new homes. The bonus is a grant to local councils in England, paid over a six-year period to reward increases in the number of occupied homes on the council tax register.
The cost of the bonus is substantial; £200m in the first year (2011), but rising exponentially over the six-year period as each year brings in a new crop of qualifying homes, while the bonus continues to be paid for a further five years on the previous year's crop. So within a few years, the bonus will be costing more than £1bn a year, most of which will be top-sliced from other government grants to local authorities.
It is, therefore, a very expensive scheme, but what is it likely to deliver? So far there is little or no evidence suggesting it is having any positive impact on housing supply. Although the New Homes Bonus has been in existence for a year, and the second annual bonuses are due this autumn, housing starts are declining and planning consents for housing are at record low levels.
Within a few years, the bonus will be costing more than £1bn a year, most of which will be top-sliced from other government grants to local authorities
But what is particularly surprising is the discrepancy between what is actually happening on the ground, and what the New Homes Bonus is rewarding. While only 115,000 new homes received planning permission in 2011, and only 110,000 new starts were made on site, the New Homes Bonus was awarded for 159,000 homes.
So what is going on? Apart from the usual statistical quirks - different time periods and methodologies, for example - there appear to be three main reasons why the number of homes qualifying for New Homes Bonus is far larger than the actual number of new homes being built.
First is the fact that the bonus is paid when previously empty homes are brought back into use. This is fully justified as a policy objective, but of course does nothing to help increase the number of homes being built.
Second is the fact that the criteria includes student lodgings. In several areas, for example Kensington, the amount of money paid out appears to be heavily influenced by the provision of student hostels. Whatever the merits of this, it appears a strange use of communities department resources to be subsidising the provision of student accommodation, which is the responsibility of the Department for Business, Innovation and Skills, and which would almost certainly have been built without any New Homes Bonus subsidy.
So far there is little or no evidence suggesting the new homes bonus is having any positive impact on housing supply
Third, and most extraordinary, is the way that the New Homes Bonus rewards a change of status of previously multi-occupied houses into separate one-bedroom flats or bedsits. Where this involves transforming poor-quality lodging into self-contained flats, this is welcome. But it is a different matter when it involves little more than the redefinition of a house containing five bedrooms and two living rooms into seven, notionally self-contained units.
As such a redesignation in the council tax register would result in an increase in the amount of council tax due to the local authority - as well as six years' worth of New Homes Bonus - there is an obvious, if perverse, financial incentive here. And once again it would do nothing to stimulate an increase in the supply of new homes.
Astonishingly, the way the government collects its information, means it is impossible to identify precisely how much New Homes Bonus is being paid out for student lodgings or bedsits in formerly multi-occupied houses. That is why I have been calling on the National Audit Office to investigate this whole area of public expenditure. A detailed examination of precisely where New Homes Bonus is going and what it is rewarding will help to establish if it is a potentially effective incentive or, as many of us fear, merely a fig leaf to cover the government's failing housing policies.
Nick Raynsford MP is honorary vice-chairman of the Construction Industry Council and a former construction minister