There are a number of political balls in the air and this is a critical period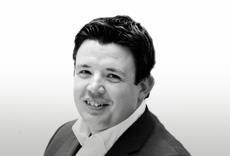 The recent flurry of government policy announcements regarding new housing standards should go some way to addressing the concerns of the expert group, hosted by the Zero Carbon Hub, that assesses the progress being made towards the 2016 target. But will the Department for Communities and Local Government's (DCLG) proposals provide enough confidence for the group to agree to downgrade the overall rating from red - its highest warning level – as it currently stands?
The first announcement from DCLG confirmed that changes to Building Regulations from April 2014 in England will enforce a 6% reduction in carbon emissions for new-build homes compared to Part L 2010, slightly less than expected. We await more details of what the 6% cut means in practice as well as announcements on how the transition to zero-carbon homes will be made for 2016, including the role of minimum fabric energy efficiency standards and carbon compliance.
Two consultations have also been released by DCLG over the past month. The first, on allowable solutions, is proposing a cost-effective mechanism for achieving carbon reductions through off-site measures. To date, a number of ideas have been proposed as to what allowable solutions could be, so DCLG is seeking feedback. But the government needs to develop proposals further to provide more detail and certainty.
The second, the Housing Standards Review, is proposing to reduce the number of locally driven requirements and incorporate some of them into simplified national standards or Building Regulations.
So, there are a number of political balls in the air and this is a critical period for 2016 ambitions. We must work with government to help deliver low and zero-carbon housing across England. The Hub will be hosting two series of events on the changes to Part L and the allowable solutions consultation.
To find out more visit our website: www.zerocarbonhub.org
Neil Jefferson is director of the NHBC and chief executive of Zero Carbon Hub