On International Women's Day we should be asking what more construction employers can do for women's careers, says Rachel Bell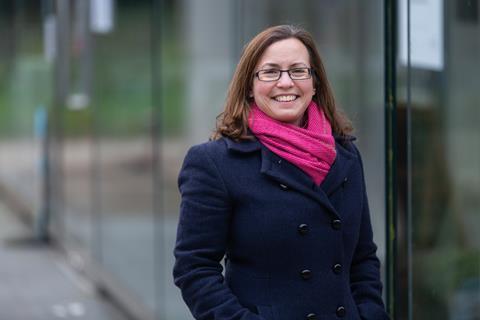 What do men and women want from work? That was the central question of a piece of research carried out back in 2017. At that time, women were forecast to make up a quarter of the UK's construction workforce by 2020. So here we are in 2021 and, to the best of my knowledge, we are not at 25% yet. In fact, although it varies across the different disciplines, the figure has been pretty much static for many years, averaging 15%.
The published research, known as Building a Better Workforce carried out by Women in Property and consultancy Gapsquare, confirmed a few things we already knew, for example the importance to all of training, promotion and mentoring for wellbeing, loyalty and career progression. However, the biggest issue cited by both sexes was flexible working, which was wanted by the majority but available to only a few (16% of our cohort). The majority of our research respondents were age 25-44, with 72% made up of women, 26% men, and the balance identifying as "other".
Do we really look and feel like the sort of organisation a young person, particularly a woman, would want to join?
And flexible working is not just about women returning, having had children. There was discussion around how one asks for flexible working when you do not have children. Flexibility so you can avoid rush hour traffic, flexibility so you can enjoy a cycle ride on a Friday, or care for another, or just have a more balanced life.
Yet there is still an imbalance that needs addressing. The Office of National Statistics reported last year that during the first weeks of lockdown women were carrying out on average two-thirds more of the childcare duties per day, than men, very many struggling to juggle this with working from home. School closures have also affected mothers more than fathers, with twice as many having to take unpaid time off, to care for their children, according to the ONS report Parenting in Lockdown. While the situation we have been in for the best part of a year is unique – we hope we will be better prepared for the next pandemic - yet again it is women's careers that are being impacted.
> Also read: One quarter of construction workers say childcare during lockdown has harmed their career
> 5 minutes with … Rachel Bell of Stride Treglown
Lack of flexibility, an unwillingness to relax core hours, however they may be defined, is often the final straw for a woman, forcing resignation, and taking skills, knowledge and professional acumen away from the business. It is madness to let that happen.
Pre-pandemic, revolutionising the way we work might have seemed at best controversial, at worst unattainable, but something rather significant happened over the past 12 months. We were forced to work from home. The acronym - WFH - became part of the collective conscious and it now seems, flexible working might just become the norm. As a principle, it is hugely popular, particularly if it can be balanced with office-based activity too. We are social animals after all. But to be able to focus this on two or three days a week, the rest of the time working from home sounds like we might finally be approaching work-life balance. This could be a game-changer for all of us and for women's careers in particular.
Because, when women felt they had no choice but to leave the industry they would, more often than not, be leaving at mid-career meaning one less senior woman contributing at the highest level, one less role model in the sector. As well as the women themselves, business takes the hit. What is more the whole industry suffers if it lacks gender diversity. Yet, an honest, trusting, flexible work environment will reap dividends for both parties, in terms of loyalty, staff retention and the bottom line.
We also know that strong role models have a very positive impact on younger people, whatever their sector or walk of life. And so we go full circle. We need the senior women to be the role models but without flexible working practices we will lose them mid-career. Without the mid-career women, we lose our pipeline. Without either, we will not attract the next generation.
As employers we can pat ourselves on the back for wanting the best people for the job, for beginning to wise up to diversity and inclusion, for being conscious of skills shortages in the industry, but do we really look and feel like the sort of organisation a young person, particularly a woman, would want to join? Do we have a flexible hours policy, do we have role models, do we encourage our people – particularly our women – to stay with us? Today is International Women's Day, with its 2021 theme, #ChooseToChallenge. Time to ask ourselves some challenging questions.
Rachel Bell, national chair, Women in Property, director Stride Treglown