Now is the time for the industry to respond to the need for Green Deal insulation installers and acquire the right skills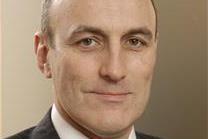 The government's proposal to introduce a flat-rate income for energy efficiency installations (Government makes plans to boost energy efficiency work, 3 August, page 15) is a welcome step on the journey towards a low-carbon built environment. There is a clear need for encouraging market demand, and this could make a strong contribution.
However, in order for the construction industry to benefit from a boosted market, it is critical that contractors of all sizes are in a position to respond. A huge opportunity will be missed if the industry does not have the capacity to deliver to increased demand for low-carbon work, or the capability to deliver the high quality that inspires consumer confidence and genuinely lowers energy consumption.
CITB-ConstructionSkills is investing funds to help firms benefit from low carbon work opportunities, such as the Train the Trainer workshops (www.cskills.org/cutcarbon), which ensure skills are being taught properly for firms to qualify as Green Deal insulation installers. With the training in place and action from the government to expand market demand being proposed, now is the time for contractors to upskill.
Mark Farrar, chief executive of CITB-ConstructionSkills