Melbourne's return to lockdown after a month of freedom is a lesson for the UK, writes Ryan McGee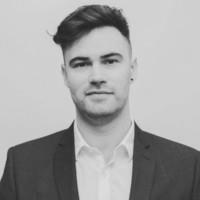 As the UK continues to experience a relatively steady return to "normality" – with restrictions eased across the country after the covid-19 lockdown – spare a thought and heed the warning coming from Melbourne, Australia, regarding a potential second wave.
The current situation for us here in the state of Victoria should serve as a sobering reminder that, even though restrictions can be lifted, they may not only return, but be even tighter than before.
Like much of the rest of the world, Melbourne went into lockdown due to the coronavirus back in March, going to a level known as stage three restrictions. This permitted us to leave our homes for only four essential reasons:
exercise
shopping for food or other essential items
work
caregiving - for compassionate reasons or to seek medical treatment.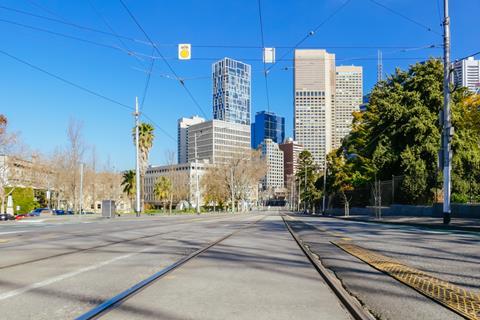 This was all combined with maintaining a 1.5m distance from others at all times.
Thanks to a low volume of community transmission and single digit cases each day, we were given some respite, with many of these restrictions being eased in May.
It's a distant memory, and it's hard to imagine we were permitted to have as many as 20 people in a person's home or go to a pub or restaurant with a small number of patrons. What is even harder to believe, is that these restrictions were set to ease even further in June.
It was a month of relief for all of us. However, this is where the good news ended.
Some mistakes were made, we gave the virus a chance to spread and it took advantage – now harsh lessons are being learned as a result.
Within weeks, numbers started to spike, and thanks to multiple growing clusters, single digits rapidly turned into double digits, then triple digits, hitting as many as 400 cases daily. Community transmission became rampant, leading us inevitably back into lockdown and into stage three. But while this stage flattened the curve to an extent, this time it couldn't suppress it.
We're now into week two of "stage four restrictions", which have been imposed for six weeks – with a theoretical end date of 13 September. This has led us back to the limitations listed above, along with a few additional conditions.
We need to stop asking how we got here, and start focusing how we can once again get out of it.
This includes a curfew from 8pm-5am, the closure of all businesses not deemed essential, leaving only the likes of pharmacies or supermarkets open, mandatory masks outside of your home and the requirement that we must not be outside of a 5km radius from our homes (the exceptions to this rule being work, caregiving or visiting an intimate partner). The risk you carry of breaking these rules carries a $A1,652 – or £905 fine.
Exercise has been limited to one hour a day, with only one other person either from your home or outside of it, with a 1.5m distance needing to be maintained.
Despite these tough new restrictions the state hit a peak of 702 cases last week. But while it's too early to see the numbers decline in the stats, it appears to be working. Melbourne lies dormant, with the usual vibrancy that comes with being in a city of almost five million people currently feeling like that of being in a town of 5,000. The streets are quieter than we've ever seen, and people, for the most part, are doing the right thing.
It feels like the world, and even the rest of Australia, appears to be going on without us. Other states have locked Victoria out, while they continue to ease their restrictions and enter their versions of "covid normal".
A lot of us are not quite sure how this happened, considering the optimistic position we were in. And we'll figure that out, but until then, we need to stop asking how we got here, and start focusing how we can once again get out of it.
Ryan McGee is a communications professional living in Melbourne