It's time to tackle carbon emissions from construction, which have failed to fall alongside operational carbon. Will Arnold makes the case for embodied carbon regulation
Part Z is a proof-of-concept amendment to the Building Regulations drawn up by a small team of built environment sustainability specialists which covers the assessment, reporting and limiting of embodied carbon.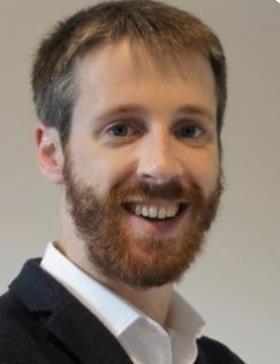 But why embodied carbon? And why now?
Buildings and construction form a substantial portion of UK carbon emissions. They contribute both operational carbon emissions (due to energy and water use) and embodied carbon emissions (due to the use of construction materials). Both must be limited if the UK is to meet its decarbonisation targets.
For a long time, operational carbon has accounted for the bulk of most buildings' emissions. However, this has changed over the last couple of decades as buildings have become more efficient to operate, along with more of our energy coming from renewables.
This increase in operational efficiency is partly due to the 2006 overhaul of Building Regulations Part L and the tightening of its emissions limits that followed. Architects and engineers have been driven to design more energy-efficient buildings: questioning the best orientation for the scheme, adding passive measures such as improved insulation and airtightness, and capturing and reusing waste heat. In a virtuous cycle, this has also led to more investment in energy-efficient components, from lightbulbs to air-conditioning systems, further reducing energy usage.
The embodied carbon story, however, is less cheering – particularly when it comes to building structures, which are typically responsible for two-thirds of a building's embodied carbon. Unlike operational carbon, embodied carbon has actually risen over the years – with demand for larger spans between columns, shallower (less efficient) beams, higher load capacities and gratuitous aesthetic complexities. Not to mention the high land values and planning restrictions that have led to the construction of a network of carbon-intensive deep basements across London.
Unlike operational carbon, embodied carbon has actually risen over the years
In a well-designed low-energy building, embodied carbon emissions now make up more than half of the total carbon emitted across the building's expected lifetime. Add to that the fact that most of the embodied carbon is released during initial construction (during a climate emergency in which, today, people are simultaneously dying from abnormal flooding in Europe and abnormal heatwaves in North America), and you may well start to question why embodied carbon isn't regulated yet.
In Europe, embodied carbon emissions have been limited in the Netherlands since 2018, and this is scheduled to happen in Denmark, Sweden, France and Finland between 2023 and 2027. In the US, California, Minnesota and Oregon already have state-level carbon requirements, while the federal government is looking at draft legislation for materials limits on public projects.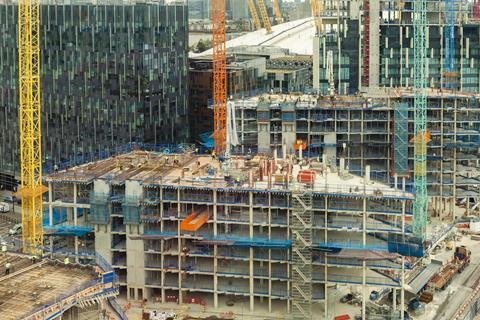 It may even be possible for the UK to introduce regulation more quickly than our neighbours, with most of the required tools and standards either already established, or on their way. The RICS professional statement Whole Life Carbon for the Built Environment has been the de facto standard on the topic since 2017. The upcoming Built Environment Carbon Database looks set to be the free reporting database needed by government to monitor progress. And there are already many RICS-aligned choices of carbon calculator, free and paid-for, to aid good decision making – such as The Structural Carbon Tool and FCBS Carbon).
Many in our industry are already calculating embodied carbon as part of a whole-life carbon assessment on their projects. In the capital, the London Plan requires carbon assessments to be undertaken on every major project as part of the planning application. And when we spoke to industry leaders about the Part Z initiative, we were told by many that "we're calculating carbon on every project already, so regulation would be welcomed". The consensus is that it would help level the playing field.
A phased approach will be required; whole-life carbon reporting must precede embodied carbon limits, so that data can be gathered
The authors of Part Z are not advocating for change overnight: while many are ready for embodied carbon limits now, time is needed to enable the entire industry time to prepare. A phased approach will be required in order to set robust limits; whole-life carbon reporting must precede embodied carbon limits, so that data can be gathered.
But deadlines are needed if the industry is going to take the required transformation seriously – and we believe that it is feasible to target 2023 for whole-life carbon assessments (2025 for residential buildings) and 2027 for embodied carbon limits.
The adoption of Part Z would do for embodied carbon what Part L did for operational carbon: it would represent a show of government commitment that would give industry the confidence to invest in innovative low-carbon materials and products, alongside cleaner and more efficient methods of construction. It would transform the industry into one that saves our precious resources, rather than squandering them.
Part Z is gathering statements of support from across the industry – with leadership from Grosvenor, Stanhope, Bam, Laing O'Rourke, Arup, WSP-UK, Allies and Morrison, Feilden Clegg Bradley Studios, the RIBA, CIBSE and many more all calling for embodied carbon regulation. If you want to add your own support, then please head to our website (www.part-z.uk), and get in touch.
Will Arnold is head of climate action at the Institution of Structural Engineers