A trip to New Zealand reveals that even on the other side of the world, designers of the built environment could do more to put wellbeing first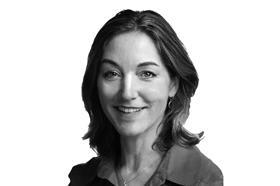 I was recently in New Zealand, speaking at the Institute of Architects' conference, and everyone I met talked about the benefits of living there, with "quality of life" referenced in almost every sentence.
It is hard to disagree with the perfect climate, abundant landscape, clean air and a self-sufficiency that The Good Life's Tom and Barbara could have only imagined. The cities, however, tell a different story: a straining infrastructure system, lack of affordable housing, a surprising dearth of good public realm, and a focus on the car rather than the pedestrian.
Everyone agrees that it's not simply bricks and mortar that contributes to people's wellbeing but also, in large part, the community and environment in which they live. Quality of life can be measured by someone's access to shops and services; their connectivity through transport, technology and communications; and their relationship to the outdoors, through parks and recreation, as well as the buildings in which they live. As an industry, surely we have a responsibility to respond to that, and by our work to help ensure that our built environment makes a positive, not negative, contribution to our quality of life?
The need for good design is something I have always advocated, but it all too often becomes focused on aesthetics
This is a question that has recently come to preoccupy me. The need for good design is something I have always advocated, but it all too often becomes focused on esthetics.
But design isn't just something that looks good: it's something that makes everything better, easier, and adds to our life experience.
Most of us appreciate the value of good design when it comes to our houses, cars or mobile phones, but when it comes to our integrated built environment – something just as critical to the smooth running of our lives – design is often the last thing that is considered.
As a designer I have spent many years learning the value of buildings that both look good and work well. However, within an industry that has historically prioritised time and programme, understanding what is meant by good design is still challenging. Research commissioned by the National Infrastructure Commission to discover the attitudes of those within the sector towards design provided a stark reminder that there are still deep-seated preconceptions around good design among clients, planners, and developers, mainly that it adds cost and poses risk to delivering projects on time and on budget.
We all instinctively know that our surroundings can be a source of detriment, indifference, pleasure or inspiration
If you change the conversation – refocus the aim of all involved – to be about quality of life rather than aesthetics, then the responses are much more positive; leading developers understand the benefits of a holistic approach to wellbeing. Improvements in housing stock through clever use of space, light and dual/triple aspect significantly enhance our everyday lives. Schemes with good quality, considered public realm and better-shared outdoor spaces can improve the local environment and empower people to integrate more physical activity into their routines. Cohesive, integrated design can increase biodiversity and produce developments that are more energy efficient, thus reducing pollution. Saving money, improving resilience, reducing risk, and protecting and enhancing the natural environment. A win/win/win/win.
I hope, and believe, that many of the developers who are leading the way do so through a move away from a solely profit-driven model to one which also considers the added positive contribution that wellbeing and quality of life brings. I suspect that the numbers also stack up for them, as people begin to rate sustainability – in the widest sense of the word – more highly than ever before.
And for good reason: the relationship between the built environment and our wellbeing is well-documented – it is even measured by the Office for National Statistics. We all instinctively know that our surroundings can be a source of detriment, indifference, pleasure or inspiration. And that effective urban design is a powerful tool that can help communities thrive in a sustainable and lasting way, while its absence can enable or even lead to a fractured society.
How can we ensure our buildings deliver a better quality of life? We need to encourage leading developers to come together and define what constitutes a better quality of life in our built environment. It may be that different regions have different requirements, but I suspect there are common themes that could easily become an industry standard. Not through a mandatory tick-box exercise, but through a heartfelt desire to improve the quality of our lives through our built environment as well as our natural one: this should be something we can all aspire to, including the Kiwis.
Sadie Morgan is a co-founding director of dRMM Architects. She is also the HS2 independent design panel chair, sits on the UK's National Infrastructure Commission and is a mayor's design advocate for the Greater London Authority