Mandatory reporting of energy use for large commerical and industrial buildings would be a huge step forward for the UK, says Burohappold's Jim Saywell
After decades of focusing on what buildings are theoretically capable of and how efficient they could be, the industry is finally focusing greater attention on performance. This follows the launch of the government's current consultation of a performance-based rating framework for large commercial and industrial buildings, emulating Australia's successful NABERS (National Australian Build Environment Rating System) scheme.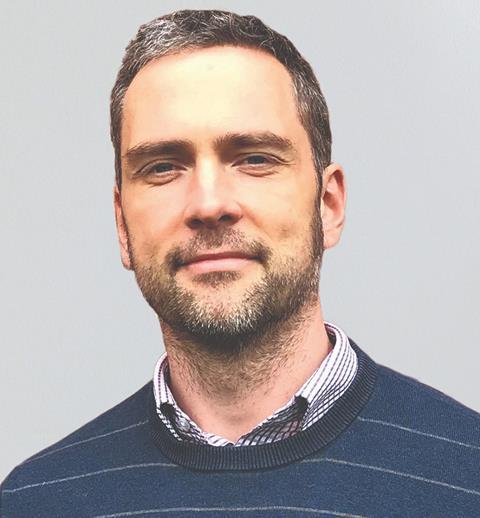 It's a huge step in the right direction – and adopting a similar system will have a much bigger effect on energy performance than any other legislation has had over the last 20 years.
Why? We have a compliance-focused culture in the UK. Office buildings often consume over three times more energy in operation than is estimated using design simulations. The only way to address this performance gap is by shifting from a compliance-focused culture to a performance-focused culture, ensuring there is more attention on the desired outcome of reducing energy use in buildings.
If the proposals in the consultation become a reality, energy ratings and disclosures will be required from April 2022
The consultation comes at a time when we need to significantly improve the way we design, build and manage our buildings in order to drive the sector towards achieving our net zero carbon goals. Being transparent about energy consumption will give us the opportunity to use real-life performance data to inform decision making on new-build designs and retrofit improvements.
The proposals made in the consultation favour a simplified version of the new NABERS UK scheme, which was launched in November 2020. NABERS UK is based on a system that has been tried and tested in Australia, and, over the past few years has gone through a rigorous process of adaptation to the UK market by the Better Buildings Partnership.
Adopting similar processes to NABERS UK, without requiring NABERS certification on all buildings, would provide a clear and consistent method for measuring and verifying the actual energy use of existing buildings, helping building owners to accurately track and communicate the energy performance of their assets. However, if the UK isn't going adopt a similar scheme to NABERS UK, then there needs to be a system that ensures reporting is done consistently and accurately.
NABERS UK is currently a voluntary scheme, but if the proposals in the consultation become a reality, energy ratings and disclosures will be required from April 2022, so the industry will need to move quickly in order to get on board and become more familiar with the process.
Moving to a mandatory reporting system is the right thing to do, but it's a big step – it took the Australian NABERS scheme 10 years to become compulsory, so the industry had plenty of time to understand what it was and slowly implement it. The result? The market-driven approach has worked. In the last decade, the focus of the Australian scheme towards building performance has seen office buildings reduce their energy use by 34 per cent without mandating a minimum required rating; in comparison, the UK's commercial buildings saw an average reduction of four per cent.
I'd like to see a similar approach to the Australian scheme, where the first step is simply mandatory energy reporting using the methods used in NABERS UK to obtain a good understanding about how much energy buildings use. Minimum levels of performance or requirements for continuous improvement should only follow when the framework is up and running, which would allow building owners and operators time to adjust and buy into the process. It will also allow regulators time to assess where the industry sits and develop appropriate targets for improvement without delaying the implementation of mandatory energy reporting.
NABERS UK also allows new buildings to target an energy rating by using the Design for Performance process. I sit on the independent design review panel and will be reviewing new project designs in the UK and freely sharing ideas and solutions with design teams. This will help to upskill the sector and reliably deliver more energy efficient buildings – whether designing new builds or upgrading existing buildings. This collaborative approach will help to deliver better buildings, drive greater energy efficiency and enhance the standards of our real estate.
I think NABERS UK will initially be adopted on better performing buildings, but if mandatory energy reporting is implemented as a regulation, the methods promoted by NABERS UK will become standard practice.
Collectively this will increase the confidence levels, credibility and marketability of sustainable buildings. Better operational ratings lead to increases in lease lengths, rental income and property value, and reduced environmental impact, supporting the net zero carbon pathway. We're getting closer and closer to the UK's new 2035 climate change target, so the time is right to set the bar even higher when it comes to energy efficiency best practice – we need to act now and start reporting. The government's consultation closes on 9 June.
Jim Saywell is a director at Buro Happold