Disastrous cash flow, unpaid staff, an exodus of talent and now under investigation by the Pensions Regulator, even RMJM's chief executive is appalled by the scars the last few years have left. Will Hurst looks at what went wrong
In March 2011, the chief executive of architect RMJM responded to a crisis by sending his entire global staff an email. Writing to them from his 24th floor office in the firm's Manhattan studio, Peter Morrison admitted the company had experienced "two very difficult years" and, following a hideously public attack on the then 37-year-old Scot's leadership, attempted to reassure them.
Just days earlier, RMJM's Hong Kong-based Asia principal, Catherine Siu, had been suspended after berating him over the firm's repeated failure to pay salaries on time. She had done this in the form of a 900-word email which was rapidly forwarded around RMJM's offices worldwide and leaked to the press.
"Surely, when your father first bought this business for you, it came with a user's manual of sorts?" Siu had asked him caustically.
In his email, Morrison outlined proposals to shake up the Hong Kong management and thanked staff for their "continued understanding and support."
I do feel sad. the firm's reputation was for looking after clients, not making lots of money

Sir Andrew Derbyshire
"There is much good news on the horizon," he wrote. "In the first eight weeks of this year, a series of significant project wins across our global network has further strengthened our position. As this work kicks in, and with the strong support of our bankers and shareholders, our funding is normalising."
Just over a year later, however, Morrison's forecast seems painfully wide of the mark. Within a fortnight of Siu's outburst, Morrison's father and RMJM chairman Sir Fraser Morrison - a construction tycoon and one of Scotland's wealthiest men - injected £8m of family money into the firm to shore up its finances. But despite this, RMJM's cash-flow problems soon returned and, in 2012, have gone from bad to worse.
As Building revealed last week, the firm is under investigation by the Pensions Regulator for the alleged withholding of pension contributions due to staff and now has almost £170,000 worth of outstanding county court judgments against it for non-payment of creditors. This follows its failure to file company accounts on time and the persistent delays in paying staff, a situation that has prompted a renewed exodus of senior staff since the start of the year [see box below].
So what has gone wrong at Scotland's best-known architect?
A proud history
RMJM was founded in Edinburgh in 1956 by prominent architects Robert Matthew and Stirrat Johnson-Marshall and rapidly built up a reputation for designing modernist civic schemes such as universities, hospitals and public housing.
The firm worked increasingly overseas in countries such as Libya and Saudi Arabia but according to many observers lost its way in the eighties and nineties before - in a secondary role to Spanish firm EMBT - winning the 1998 competition to design the new Scottish Parliament at Holyrood.
It was in 2002, at the height of the controversy which had then erupted over the massively over-budget parliament building, that Sir Fraser took control of the firm, buying a 56% stake in the business following his £263m sale of Morrison Construction.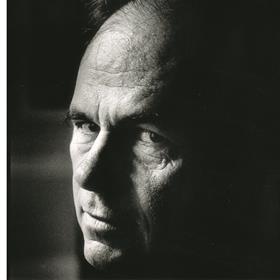 For a while, RMJM under the Morrison family, achieved spectacular success. After Sir Fraser installed son Peter - a former army officer who was then just 32 - as chief executive in 2006, the business expanded rapidly, targeting large projects in the Middle East and Hong Kong and buying up leading US architect Hillier for £15m in 2007.
By the following year, RMJM was being widely lauded and was described in the Sunday Herald as "one of the most stunning Scottish business success stories in recent years," having shot into the top 10 architect practices in the world with 1,200 staff employed across 16 international offices.
RMJM won prestigious jobs such as St Petersburg's Gazprom Tower and, in 2009, took on signature architect Will Alsop to head its London studio. By that point, RMJM was openly contemplating becoming the largest architect in the world and said that it would open up new markets in regions such as Russia, South America, north Africa and Canada. The drive towards aggressive business expansion was perhaps underlined in the firm's surprise hiring of the recently disgraced banker Sir Fred "The Shred" Goodwin in an advisory role.
The Morrisons rarely give interviews and have repeatedly turned down requests from Building in recent months. But two years ago, with his firm still riding high despite the onset of the global financial crisis, Peter Morrison did grant the magazine an audience at the Mipim property fair in Cannes.
His words then provide an insight into his no-holds-barred business strategy as he predicted that architects employing "10-200 people" would die out, adding that rapid and worldwide consolidation and diversification was the only way forward.
In comments that now seem ironic, he also hit out at architects paying staff the minimum wage and suggested that RMJM had cracked the puzzle of ensuring it was paid by overseas clients. "The reality is that 70% of architects have lost their job in this recession and people think they can abuse that to get staff," he said. "It sends out totally the wrong message and devalues the industry."
On work abroad, he added: "We've just celebrated our 40th anniversary working in the Middle East and for 35 years we made a complete mess of it. When we first broke into these parts of the world we didn't understand the clients, we didn't know how to win the right jobs, how the financial models worked or even how to get paid. Luckily we got to grips with it."
Voices from the past
The last two years of cash flow problems, however, appear to suggest otherwise. As well as the exodus of staff that has been prompted by the difficulties, the firm has been hit by legal claims from employees in the US and in Hong Kong, where - as Building revealed last month - 15 current and former employees allege they are owed £100,000 in unpaid wages and expenses.
Figures from RMJM's early days are dismayed by what has happened in the last decade, believing the Morrisons have spurned the firm's historic culture. Retired architect Sir Andrew Derbyshire, who joined the firm in 1960 and served as its chairman and president, is among them. Sir Andrew, 88, was still acting as a consultant to the firm in the late nineties and was one of those to sell company shares to Sir Fraser.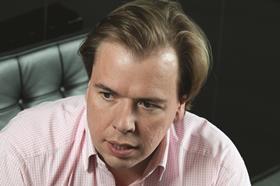 He still reads the architectural press and discusses the fortunes of his old employer with other names from RMJM's past such as Lord Cunliffe, the original job architect on the Commonwealth Institute.
"I do feel sad," Sir Andrew says. "We all worked hard to give the firm the reputation that it had. It was a reputation for looking after our clients as well as we possibly could. Not making lots of money but enough to live on and certainly not becoming rich.
"When we sold our shares, RMJM had a good reputation."
Some commentators believe that the Morrisons have damaged RMJM by putting non-architects in charge and by mistaking architecture for a high-rolling sector capable of generating bundles of cash.
Edinburgh architect Malcolm Fraser has predicted that the firm's "turbo-capitalist" strategy would come to grief and the secretary of the Royal Incorporation of Architects in Scotland Neil Baxter has also questioned its business model.
"Most successful architecture practices are run by successful architects and one does wonder whether this alternative approach is the best model," Baxter told Building in January.
Peter Morrison, meanwhile, has been busy composing another email to his long-suffering staff, once again promising that things are about to get better - this time following the settling of a "long outstanding debt in the Middle East".
"This will bring to an end a difficult chapter in RMJM's long and proud history which will have left many scars and for that I am very sorry," he wrote at the end of last month, adding that the process of paying missing wages was under way.
"One of our great strengths as a practice is our regional network, giving us worldwide coverage with a deep and strong presence in local markets. This is a unique platform from which to grow and develop RMJM."
One wonders if anyone working for RMJM believes him.
RMJM's difficult year so far
16 Jan Firm fires Glasgow-based managing principal Alistair Brand
18 Jan Star designer and colleague of Brand, Paul Stallan, resigns
19 Jan Royal Incorporation of Architects in Scotland criticises firm's late payment of salaries
26 Jan County court judgment against RMJM over £50,000 owing to an unnamed creditor emerges
1 Feb Firm releases statement voicing "extreme regret" for failure to pay salaries on time
8 Feb Hong Kong based design director, Georges Hung, resigns
1 Mar Edinburgh-based principal landscape architect, Kirstin Taylor, resigns
22 Mar £100,000 legal claim against RMJM by Hong Kong staff made public
22 Mar RMJM reported to have been dropped by US client West Virginia University
5 April Pensions Regulator confirms it is investigating firm over alleged withholding of contributions