Respecting the fabric of the community so that the new development knits with its surroundings is key to the success of developing brownfield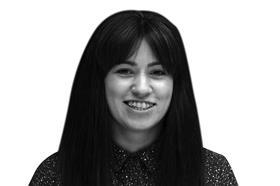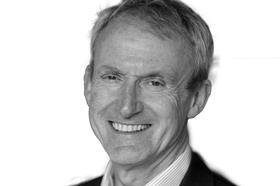 "Best practice" doesn't happen overnight and many processes that are now deemed to be best practice were once uncommon. As the focus on sustainability intensifies in the construction industry, is it time to reassess the role that brownfield sites can play?
British Land's recent announcement that it will refurbish rather than knock down central London's Euston Tower is certainly a step in the right direction. Other developers will be keenly watching to see whether the project successfully updates a building that has been called a local eyesore.
Developers must prioritise, where possible, refurbishing buildings
Sally Jones, the head of strategy at British Land, explained that knocking down the tower was simply not the most economic route – the kind of thinking that needs to become more deeply embedded in UK planning, with regard to waste and at all stages of a building's life.
From minimising the impact on budgets and local communities to optimising contributions to the sustainability agenda, developers must prioritise, where possible, refurbishing buildings and reusing land.
Adopting a balanced approach is essential to divining the best course of action – short-term focus presents a risk. The initial costs associated with clearing land and managing contaminated materials may seem undesirable, but sometimes it is necessary to spend more at first to build sustainable structures with a long lifespan.
Too often, buildings that have an existing embodied carbon content are replaced with a new development. This might seem the safe option, but it is not always appropriate for the local area. While demolishing a building may seem more financially prudent, we need to have a degree of foresight. New buildings require further embodied carbon and environmental disruption. An old building's running costs, and already embedded carbon, need to be weighed against the additional carbon but lower running costs of a newer facility.
Looking at the long-term impact on the building's surroundings is essential to avoid negative and, at worst, irreversible consequences.
Respecting the fabric of the existing community so that the new development knits with its surroundings is key to the success of developing brownfield sites.
One of the greatest challenges facing many communities right now is the erosion of the high street as shopping habits evolve with technology and big-box retailers. Refurbishing partially used or neglected buildings for housing, working environments and other facilities could give high streets a much needed boost.
There is a tendency to associate brownfield sites with undesirable, contaminated areas. However, they are often pockets of disused land close to transport connections and local amenities. Developing these sites not only provides housing that's (usually) very accessible, but it also helps to improve the wider neighbourhood by encouraging diligent upkeep of the crucial infrastructure.
Increasing numbers of people using an area will have an impact on the infrastructure, bringing additional cars with associated parking, noise and pollution. More activity will add demand on existing public transport links as well as local services, schools and NHS surgeries.
Demand, however, is also what creates jobs and opportunities for residents. In other words, development encourages further development and works to successfully regenerate entire communities.
Despite being a key consideration, sustainability is still too often overlooked. Regenerating good building stock is generally far more sustainable than demolishing and replacing with new.
Further to this, we all have a responsibility, as construction experts, to design out certain redundant or environmentally harmful materials, replacing them with more sustainable solutions, whether timber or recycled concrete and masonry. Will the materials we are specifying today be suitable for re-use in the future?
The construction industry is responsible for around a third of the UK's waste. No matter the material used, thought needs to be given to the site waste management plan, to ensure it maximises the potential of discarded construction materials. It is not unusual for perfectly good resources to be removed from a site to be scrapped, when they could have been given a new life in a redeveloped building.
Flexibility will be key in the future. New buildings will be designed from the outset to be adaptable, and existing structures repurposed. The space available on this island is finite and its natural resources invaluable, but increasingly at threat. We need to make improving on what we already have standard practice, before we irreparably harm some of the UK's greatest assets.
The government has insisted that it attaches 'great importance' to green belt land. As it strives to reach its ambitious house building target by the mid 2020's, will it continue to hold our natural environment in such high regard? The jury's out.
Fenja Scarisbrick Jones is commercial manager at Gpad London and Nick Russell is director at Thomasons