The amusingly acerbic judgment from a Canadian case offers a darker reminder of what happens when reason fails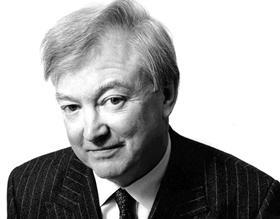 Mr Justice Quinn let fly. His 30-page judgment begins: "Paging Dr Freud, Paging Dr Freud". These people didn't need a court, they needed a psychoanalyst. Sometimes, just sometimes, the judge, the arbitrator, the adjudicator gets a fraction exasperated with the warring parties. This Canadian High Court judge let it all out in the bitter family court dispute.
"Here", he said, "a husband and wife have been marinating in a mutual hatred so intense as to surely amount to a personality disorder requiring treatment. The source of the difficulties is hatred: a hardened, harmful, high-octane hatred." I have seen all that in our building disputes.
Husband Larry and wife Catherine hate each other. This hatred has raged unabated since the date of separation. "Consequently the likelihood of an amicable resolution is laughable (hatred devours reason) and a satisfactory legal solution is impossible (hatred has no legal remedy)."
Larry and Catherine married in 1995 and had two children. Larry and Sam were close friends. Larry was best man at Sam's wedding. A few years later Sam and his wife separated. Larry and Catherine also separated. Sam went to live with Catherine. Larry has a common law wife. The two households are located a mile apart.
THE JUDGE SAID 'A NAUTICAL THEME WAS ADDED' WHEN LARRY DEPOSED THAT CATHERINE'S SISTER HAD SAID HE WAS 'GOING TO BE FOUND FLOATING IN THE CANAL DEAD'
Mr Justice Quinn said "in the midst of this social stew perhaps it is not surprising Larry and Catherine are having serious problems regarding access to their children" and added "if only Larry and Catherine's wedding guests who tinkled their wine glasses as encouragement for the traditional bussing of the bride and groom could see the couple now". In a footnote the judge added: "I am prepared to certify a class action for the return of all wedding gifts."
In another footnote, the judge said: "At one point in the trial, I asked Catherine: "If you could push a button and make Larry disappear from the face of the earth, would you push it? Her 'I-just-won-a-lottery smile' implied the answer that I expected."
It gets worse. The ex-husband, Larry, claimed he had been the subject of numerous death threats from Catherine and members of her family, including Catherine trying to run him over with her van. "This is always a tell-tale sign that a husband and wife are drifting apart," the judge remarked dryly.
Later the judge said "a nautical theme was added" when Larry deposed that Catherine's sister had said he was 'going to be found floating in the canal dead'. "As can be seen, Catherine and her relatives are one-dimensional problem solvers."
THE RIDICULE OF THE JUDGE AROSE OUT OF A SENSE OF UTTER HOPELESSNESS THAT THE WARRING PARTIES WOULD COME TO THEIR SENSES
The judge also commented: "The couple had a habit of making rude gestures towards each other and their new partners; and Larry created a Facebook page for Catherine on which he posted comments as if they had been authorised by her. His text messages called her a loser and home wrecker.
"Assessing credibility is not nearly as difficult as it was before the use of emails and text messages became prolific," said the judgment. That's true even on building disputes.
Communications by more old-fashioned means also gives the game away. Larry, who regularly drove by the residence of Sam and Catherine, "often shoots the finger" at Sam and on three occasions has yelled "Jackass, loser". Another footnote of Mr Justice Quinn said "a finger is worth a thousand words and therefore is particularly useful should one have a vocabulary of less than a thousand words".
Giving no quarter, the judge scathingly described the father as utterly lacking in parenting skills and a mother who has utter disregard for the father's parenting rights and who has brain-washed their daughter against her father.
Here is a judgment of a very respectable High Court where the ridicule of the judge arose out of a sense of utter hopelessness that the warring parties would come to their senses. Warring parties, whether in a sad family matter like this or disputes in building and civil engineering, see folk digging in beyond all expectations. The pocket is not the only part injured. Ask any judge, ask any psychoanalyst.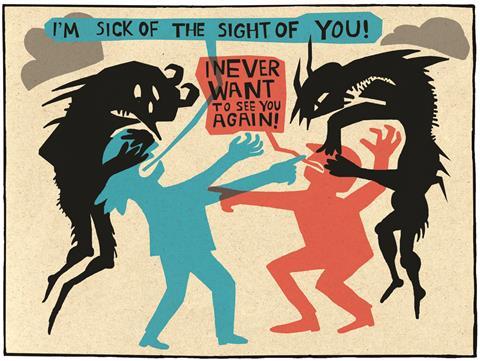 Tony Bingham is a barrister and arbitrator a 3 Paper Buildings, Temple