Lasting change is required to fulfil domestic retrofit's huge potential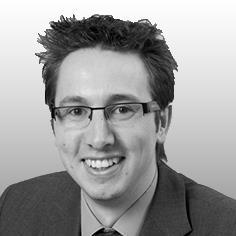 In the past three years, and the last nine months in particular, a continuous salvo of policy changes have hit the domestic retrofit industry and very little of it has helped the sector to fulfil its enormous potential.
In 2013, we saw the launch of the much anticipated Energy Companies Obligation (ECO) scheme, only to see it radically altered in the chancellor's autumn statement within a year of its launch.
We estimate this move has reduced spending on domestic retrofit by as much as 70%, particularly affecting those living in homes with uninsulated solid walls. The walls of these homes are only as well insulated as a modern conservatory and so require a huge amount of energy to heat in winter.
Last year also saw the launch of the government's flagship Green Deal initiative, which has undergone several changes over the last 12 months in order to try and increase its appeal to homeowners.
The latest £120m Green Deal Home Improvement Fund, which was launched in June and aimed at softening the impact of the recent cuts to ECO provided very generous offers for new boilers and solid wall insulation.
However, this was very abruptly closed just six weeks later after a somewhat dubious upsurge in demand. This now leaves many households and insulation firms unable to access any funding support for insulation measures.
The spate of policy changes left many businesses in the sector asking "where do we go from here?" and wondering if it is worth continuing to invest in the domestic retrofit sector.
The retrofit industry is still an area of major opportunity and growth
For some businesses these most recent changes have been the final straw and we have seen a number of rivals and supply chain partners cut back their retrofit work very significantly or shut up shop completely. Given the potential growth and job creation which could be delivered by domestic retrofit, this is very sad.
As a business, Keepmoat has weathered the storm of changes very well, relatively speaking. We are in the fortunate position of still having a good pipeline of ECO supported works as well as delivery of some of the government's Green Deal Communities programmes which have been unaffected by the changes.
If you stand back far enough from the policy changes it is clear that the retrofit industry is still an area of major opportunity and growth. There are still five million lofts requiring insulation, seven million uninsulated cavities and eight million uninsulated solid wall homes.
There are also 13 million boilers to be upgraded as well as the opportunity to support a transition to increased renewable energy generation, such as solar photovoltaics and heat pumps.
This situation has been frustrating to say the least and led to my involvement in the authorship of the UK Green Building Council's (UKGBC) report which sets out the business case for making home energy efficiency a national infrastructure priority. The evidence in the report shows how believe this would:
almost double the number of jobs in the energy efficiency sector from 135,000 to 260,000
permanently reduce energy bills by £300 lifting nine out of 10 homes out of fuel poverty
reduce the UK's reliance on imported gas by 19%, saving £2bn in gas imports every year and improving our energy security.
It has become clear that we need policy stability but not in the form of the current government policies that have reduced installation levels to the lowest rate in more than 10 years.
We need future governments of whichever political persuasion to produce a fully formed household retrofit policy that brings lasting change to the industry and helps us to deliver some of the potential set out in the UKGBC report.
The business case for retrofit is gaining traction with some of the main political parties and we hope this will be evident at the upcoming political party conferences and in their 2015 general election manifestos.
We maintain hope that in 2015 we will have a new and stable national policy framework that prioritises tackling fuel poverty through domestic retrofit and that will deliver positive and lasting changes to the warmth of our homes, to the health of millions of people, to our gas imports and carbon emissions, as well as to the industry.
Nigel Banks is group sustainability director at Keepmoat