Steve Bosi predicts the Walkie Talkie tower will be a great addition to the London skyline, but looks back with regret at the exterior of Barcelona's Las Arenas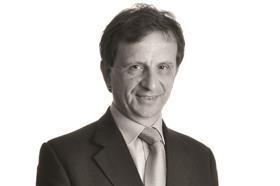 I don't know if 20 Fenchurch Street (known as the Walkie Talkie) is the first building to be chosen as a wonder this series that is not yet finished. The addition to the London skyline, with its top heavy profile, is ambitious but it works; the designers and city planners deserve respect for that.
The complex geometry has been delivered with stunning simplicity and crisp, clean lines but for me the building is best appreciated close up, as it towers above its more conventional neighbours where only part of it is visible. The raking lines attract you and invite you to walk closer, round the block, where more is revealed. I would like the opportunity to discuss all this at length with the tower's architect Rafael Viñoly over a glass of wine.
I hesitate in nominating Las Arenas in Barcelona as my blunder for two reasons: first, I have nothing but respect for the practice responsible, and second, the conversion overall works well. But it is not until you are up close that you realise what has been done. No photo can convey the way that the external masonry facade appears cut off and replaced with modernist concrete and steel ring support structure just above ground floor (in reality, the facade has been jacked up rather than cut off).
The detailing is of good quality and I am sure there were reasons for this design solution, the original levels, relative to the surrounding roads probably being one. Certainly, the connectivity between inside and outside is good, but for me the treatment of the masonry facade is a case where the end does not justify the means.
Steve Bosi is head of facade engineering at WSP UK
Wonder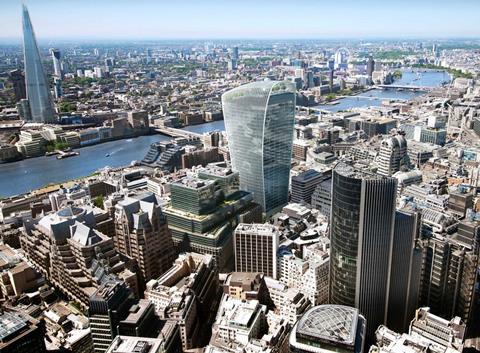 20 Fenchurch Street, known as the Walkie Talkie due to its distinctive shape, topped out in December 2012 and Canary Wharf Contractors is due to complete work in the summer of 2014. When complete, the tower will contain more than 28,000m3 of concrete, 13,000 tonnes of structural and reinforcing steel and about 33,000m2 of glass - an area equivalent to more than 4.5 football pitches.
Blunder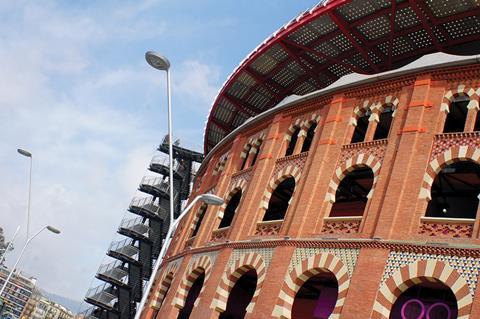 Las Arenas was built in the 19th century as the premier bullring in Barcelona with a capacity of 14,000 but it had not been in constant use since the seventies. In 2011 it reopened after a £176m redevelopment designed by Rogers Stirk Harbour + Partners. While the facade was restored the inside was ripped out and replaced with a 105,816m2 shopping and entertainment centre.