For Giles Dixon, the Economist Building in London manages to hit the spot, while Kew Gardens' herbarium stands out for all the wrong reasons
My wonder is the Economist Building in St James's Street, London. It's one of my favourite structures to walk past - and even through. I think it's unobtrusively elegant. Even though it was built in a modern style in the sixties, it blends in well on a street of listed, historic buildings. Nearby are Clarence House and Lancaster House, which is owned by the Foreign Office.
How does it fit in? It just seems to hit the spot.
I think it's something to do with the colour and texture of the stone that is warm but pale. It's also built on a piazza, which lightens the space. This means the main tower, while tall, is not too imposing. It's compact even though it sits on quite a big site.
My blunder is a brand new addition to the herbarium at Kew Gardens. It shows exactly the opposite approach to its immediate surroundings, this time in the Kew conservation area.
I know it is a much-needed building and I can't speak for its technical merits or otherwise, but it doesn't fit in and it is on too small a site, like an
18-stone man in an easyJet seat. It's curvilinear with a lot of glass and doesn't show any regard for the mostly 18th century, traditional buildings around it.
It has also been built on a flood plain, a few yards from the Thames, a somewhat curious site for the world's largest long-term store of botanical specimens in an era of climate change.
But my main problem with it is that, as a structure, it is out of scale with its surroundings and overpowers the once leafy lane that it abuts, leading down to the river.
Wonder
The Economist Building is one of the few completed works of Alison and Peter Smithson. It was designed and built between 1959 and 1964. It is actually three buildings - skyscrapers of different heights – facing a plaza. The sheer number of fossils in the Portland stone from which it has been built is frequently commented upon.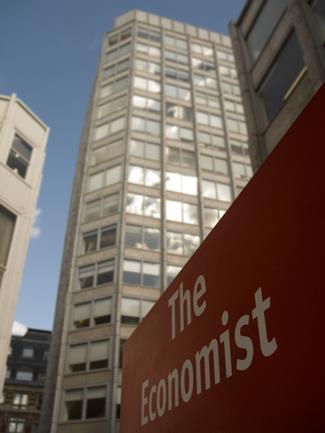 Blunder
The new wing of Kew's herbarium, library, art and archives at the Royal Botanic Gardens in Kew was designed by Edward Cullinan Architects and opened in September 2010. According to the designers, the materials used for the 5,000m2 building – red brick, cedar and pale bronze aluminium – were chosen to complement Kew's existing buildings. The herbarium opened in 1853 and houses seven million specimens.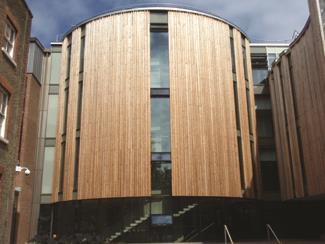 Giles Dixon is a solicitor in commercial, infrastructure and construction projects and the founder of ContractStore, an online business offering legal documents for commerce and the construction industry