Andy Ford is thrilled by Heatherwick Studio's UK Pavilion at the 2010 Shanghai Expo, but infuriated by Zaha Hadid's Olympic aquatics centre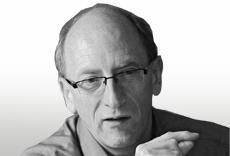 Here are two buildings from a couple of the most creative design minds in the world today. It's good to remember even the best can blunder - but may still be the best.
The Olympic aquatics centre has an amazingly shaped roof. The amount of structure required to make that grand architectural statement was a source of annoyance as soon as the design was chosen. When I went to see the swimming I realised the design had missed the point of the Olympics entirely. It's an event intended to bringpeople together. I found myself sitting in a huge shed, on seating so steeply raked that I was staring down at the underbelly of a whale, unable to see or enjoy the response of the crowd. It was a radically disappointing experience. Next time, Zaha, remember the people.
In 2009 I was on the losing team in a design competition for the UK pavilion at the Shanghai 2010 Expo. I thought we might win - but we didn't and I was sad. Then I saw the winner - Heatherwick Studio's bristling creation. I have never been more delighted to lose. That this building might be built and represent UK design thrilled me.
The Seed Cathedral linked vision and detail using a simple idea around light. It used 60,000 acrylic rods, transmitting light out at night and in during the day. A seed from Kew was embedded in the end of each. It deservedly won the Best Pavilion Award in Shanghai and was visited by eight million people. Well done.
Andy Ford is immediate past president of CIBSE and technical director of Mott MacDonald
Wonder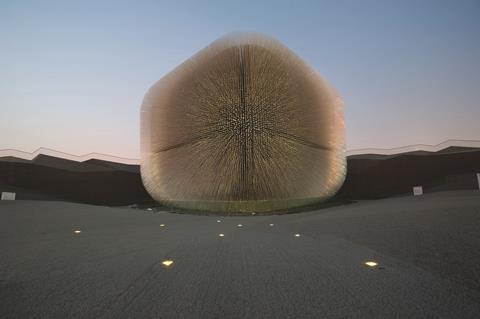 The UK pavilion at Expo 2010, known as the Seed Cathedral, was a sculpture designed by Thomas Heatherwick. It won the BIE gold award for best pavilion design.
It was funded by a nine-member conglomeration of UK business and government.
Blunder
The Zaha Hadid-designed aquatic centre was completed in 2011 by Balfour Beatty and Arup. Hadid has said that the concept of the roof was inspired by the fluid geometry of water in motion. The centre was designed before the Olympic bid was completed and the spectator wings were not part of the original design. They were later added to fit the estimated audience.