Gaudí's Sagrada Família has been a century in the building but still Annabella Nassetti would like to knock it down and start again. Thank heavens for La Pedrera, a monument that moves
My wonder is La Pedrera, in Barcelona, which strikes me as being very much like a monument.
I was immediately very moved when I saw it as a tourist four years ago. I could not believe how tactile it was - both internally and externally - and how much I just wanted to reach out and touch it.
It is almost like a sculpture even though it was built for homes and offices. It is so successful that one could argue that it represents pure harmony in its excellence - in both shape and form.
My blunder is the Sagrada Família which is, of course, by the same architect: Antoni Gaudí. It's famously not finished despite having been under construction for more than a century.
This church is a mess of different materials and was a project that Gaudí took over when the original architect - Francisco de Paula del Villar - dropped out. It's just a big mistake from beginning to end, completely over the top and smacking of huge egos.
Part of the mistake is that it is in the gothic style and I think that the gothic style should be designed by a gothic mind. Of course it's made all the worse by the fact you can see it from any hill in the city.
It's hard to know what I would do if I had to improve it. Part of me would like to knock the whole thing down and start again. But another part of me thinks it's good to leave it as a monument to how things should not be done and shouldn't be built.
The leaning campanile at Pisa is another example of a monument that can teach us lessons, but that's beautiful and an engineering mistake. La Sagrada Família is a stylistic disaster.
Annabella Nassetti has been transforming spaces in the best London houses for over a decade. She employs her own team of construction and maintenance contractors for her interior design and property services.
WONDER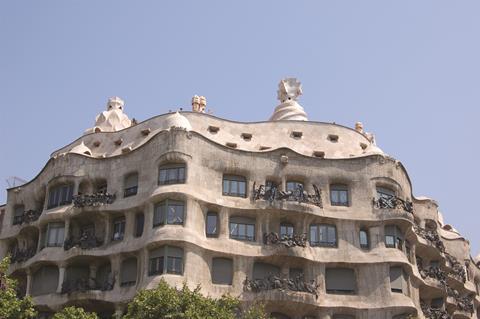 Casa Milà, known as La Pedrera, or The Quarry, was designed by Catalan architect, Antoni Gaudí and built between 1905 and 1912. The lifts only stop at every other floor, creating more opportunities for the inhabitants to get to know each other in the hallways. It is now a museum and a UNESCO World Heritage Site.
BLUNDER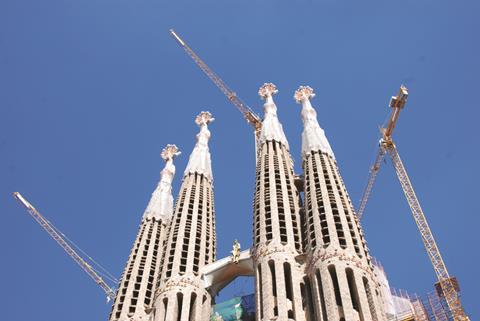 The Basílica i Temple Expiatori de la Sagrada Família (Church of the Holy Family) was begun in 1882 and Gaudí took over in the following year in his own inimitable style. However, by the time he died in 1926, less than a quarter of the church had been finished despite his best and most consecrated efforts. Last year the church was half complete and the intention is to finish it on the centenary of Gaudí's death.