BDP's director is inspired by New York's forward-looking Rockefeller Centre, built in dark economic times, but regrets the retrogressive timidity of SOM's One World Trade Centre
New York's Rockefeller Centre is a dignified and truly urban model of mixed-use development. Of 30 Rock fame, perhaps the immediate association is one of towering office buildings providing a home for US corporate business, but for me true wonder is to be found in the centre's layered complexity, in its generous public realm that forms routes and places, both between buildings and in lofty, accessible office lobbies and retail arcades.
This network of elegant, legible and democratic spaces allows a vast and densely occupied development to integrate seamlessly into the fabric of the city. From the glamorous deco Rainbow Room on the 65th floor, the rooftop observatory, Radio City, a seasonal ice rink and the manicured roof gardens high above 5th Avenue, the Rockefeller Centre endures as an exemplar of large-scale urban commercial development - a city within a city. Entirely funded by private wealth, the vision behind this immense project seems all the more inspiring today for being commissioned at the height of the Great Depression.
By contrast, and in the same city, a tragic blunder has been the abandonment of Daniel Libeskind's vision for the Freedom Tower at Ground Zero. Wall Street approached Liebeskind to design a symbol of the city's future. But they did not own the site and although Liebeskind is retained as a masterplanner, the developer chose not to appoint him to design the landmark tower.
While SOM's One World Trade Centre may be a pragmatic and deliverable office building, its symmetrical set-back forms and roof-mounted mast hark back to New York skyscrapers of last century. Ironically, in their time these towers were the very essence of the progressive spirit of modern America. New York has failed to grasp the nettle to deliver a symbol for the city that is truly visionary.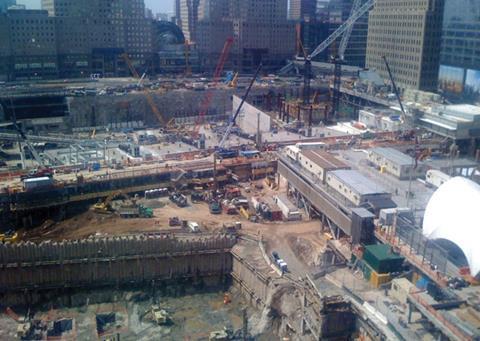 Blunder
The Freedom Tower site has been one of the most controversial developments of modern times. Award winner Daniel Liebeskind has been replaced by Skidmore, Owings & Merrill. The redesigned tower has been made more functional, symmetrical and less sculptural.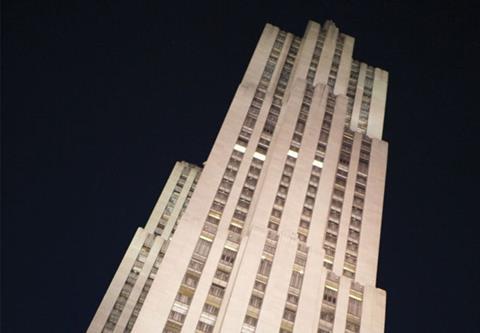 Wonder
The Rockefeller Centre was started in 1930 by John D. Rockefeller shortly after the Wall Street Crash and it opened in 1939. Rockefeller was the sole financier of the 14-building development. The principal architect was Raymond Hood and the builder was John R. Todd.
Bruce Kennedy is an architect director in BDP's Glasgow studio