Chris Ryan respects the endurance of Newcastle's Victorian terraces, but reckons Foster + Partners' Peterborough academy just can't hack the pace of history
I'm more into traditional buildings and I was brought up in Newcastle, so I love Grey's Monument and the rest of Grey Street in Newcastle. People don't take enough time looking at the old cities like Newcastle and Liverpool. They miss a lot of the detail. But I like to spend five minutes looking at the details here as I walk from the monument down to the quayside. Everything on the street has been cut from solid pieces of stone. There are carvings - on the walls of old banks and into the doors of buildings. It was all built on the back of the ports and of slavery, really. It's stood the test of time - unlike most of the stuff we are throwing up these days.
I spend a lot of time in America so I hate the strip malls that they put up over there - they try to make them look like Mediterranean villages by covering them with wood. If you don't feel sick looking at it, there's something wrong with you.
But a particular building that has stuck out recently is one of those academy schools in Peterborough. I've been visiting a lot of schools recently to give talks. This particular one was designed by Foster + Partners and cost £50m.
It is full of pods and open spaces. There are too many distractions and it's a cross between a mall and an art gallery. It's like a large, glass-fronted maze. It obviously didn't work as a place of learning because it had a resident policeman onsite.
When I compare it with the very established private schools I've also been visiting, I think it misses the point. I don't think it's a place that will last more than 200 years like them - even at its huge cost. It doesn't sit well with me at all.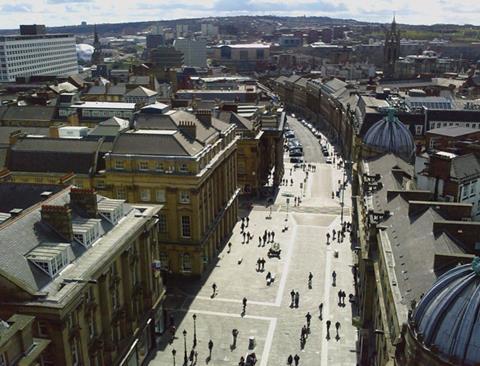 Wonder
Grey Street is part of the classical Grainger Town in Newcastle, built by developer Richard Grainger between 1824 and 1841. Most of the four-storey buildings are built of granite and have many vertical dormers, domes, turrets and spikes. It was recently voted the best street in the UK in a Radio 4 poll.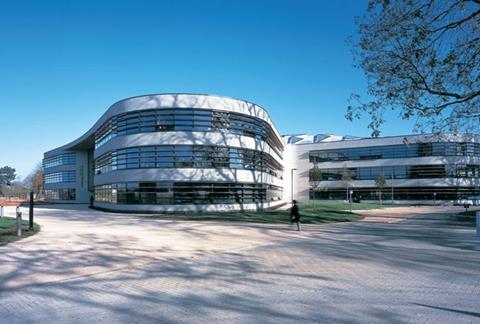 Blunder
The Thomas Deacon academy in Peterborough was built in 2007 by Laing O'Rourke to designs by Foster + Partners and Buro Happold. The school, nicknamed the "blancmange," is divided into six lobes linked by footbridges. It achieved notoriety on opening for having no playground.
Chris Ryan is a former SAS soldier, best known for travelling from Iraq to Syria on foot after his mission ended in disaster. He has written severalnovels and presented the Sky series, How Not to Die