Dominic Cullinan takes us on a science fiction tour of London - from the half-imagined 'bulging cheeks' of Old Street to the three bronzed sisters of the Barbican
Lord Cardigan, when asked about the blunder that was the Charge of the Light Brigade, might have responded: "It could have gone either way - look what happened to Nelson!"
One wonders whether the same response would be given by the architect of the two bulging cheeks that make up the Bezier Apartments bowing out over the south-east corner of Old Street roundabout.
Was there something heroic in mind that didn't quite come off? We all hope so - it looks as if it were arrested mid-explosion. It's exciting and a bit unnerving to think that behind those inflated grey balconies, every flat is different. Yet it seems the mental strain consumed in thinking about all these layouts didn't leave anything over for the detailing and finesse needed to pull it off. It was an impossible dream.
On the plus side, the building is sensitive to its environment: the equally ugly neighbours that already adorn this roundabout.
But just down the road are the three Barbican Towers. These three sisters have always been truly wondrous to me as they stick up; visible only, it seems, in silhouette. Like the best science fiction illustration, their black exoskeletons look both ancient and futuristic at the same time, and always other-wordly; as if their inhabitants might be from another planet. I like thinking of them honeycombed with elegant lives behind those huge, sliding, bronze French windows opening out onto jagged barbed balconies. And I like to think of the architect sitting bolt upright in bed one morning, with the revelation that the whole Barbican thing, with its acres of concrete, is to be bush-hammered!
WONDER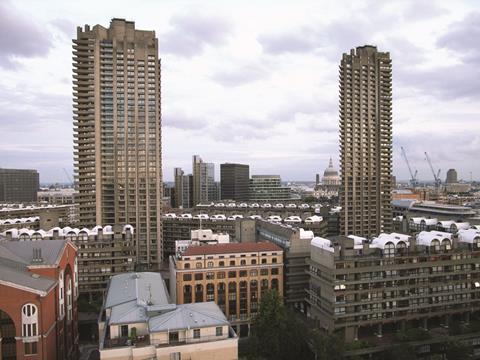 The Barbican Estate was built during the sixties and seventies on land bombed out during the war, with the residential components completed by 1976.
At 123m, the three towers, Shakespeare, Lauderdale and Cromwell, are among London's highest residential properties. Chamberlain, Powell and Bon were
the architects.
BLUNDER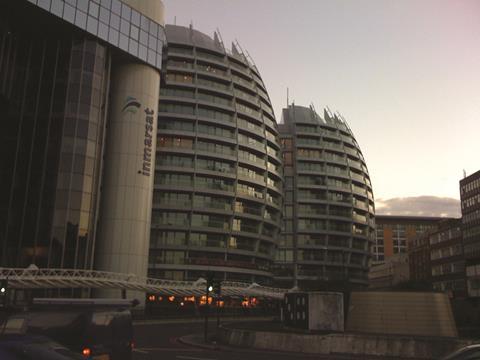 The 14- and 16-storey Bezier Apartments by TP Bennett were runners up in last year's BD Carbuncle Cup, where their distinctly bum-like shape was made much of. The 200 one- and two-bedroom flats, completed last year, were developed by Tudorvale Properties.
Dominic Cullinan is the director of SCABAL architects. He concentrates on school projects and acts as client advisor to many education clients including central government, the Institute of Education and local authorities, often giving talks on school design.