Fabio Giulianini appreciates the understated beauty of an art gallery hidden from the bustle of London but is scared of the angry eagle perched on Vauxhall's wharf
My favourite building, my wonder, is the White Cube art gallery in Mason's Yard, St James's. It's quite similar to the White Cube in Hoxton Square, which opened in 2000 a very neat shape. But here, they seem to have been able to make an anonymous courtyard into an attraction. I didn't go out here much before but I think it was just car park in an empty courtyard. I'm not alone: people just don't travel to Mayfair even though it has some of the best architecture in London. The terraces there are quite incredible. But the fact was, there was nothing much around before for people to travel to. Now it's an amazing building and a huge draw. When you get inside, it is a fantastic gallery and a perfect space for contemporary art; just an empty white space, very modern and clean. I think I particularly like it due to the successful urban aspect and how it adds to the area. Like all of the best modern galleries, it's literally a blank canvas.
My blunder is St George's Wharf Tower in Vauxhall. Every time I go past it I am assailed by the sight. It is beyond belief that they managed to take the most perfect location in the world, drop millions of pounds into it and then turn it into the ugliest building in whole the country.
It looks like an angry eagle. It's basically scary. It has no aesthetic reference to anything around it - and we are talking about Lambeth Palace and the Houses of Parliament - it's like a star-ship dropped by the river. The lack of connection drives me up the wall. I have to say I've never been inside and don't know anyone who lives there. It's clear that Vauxhall doesn't have its own identity, but London does. And this usurps everything around it.
Fabio Giulianini is an Italian architect who has been in London for the last seven years. He works for Dols Wong architects
Wonder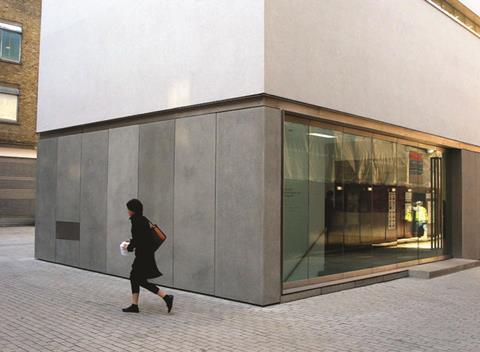 White Cube was set up in Duke Street by Jay Jopling in 1993 as a project room for contemporary art. White Cube, Mason's Yard opened in September 2006. It is located off Duke Street, home of the original White Cube gallery, on a site that was previously an electricity sub-station. It is the first free-standing building to be built in the St James's area for more than 30 years. The building houses a main, basement floor gallery which is a naturally lit, double-height space with a second gallery on street level providing 5,000 ft2 of exhibition space.
Blunder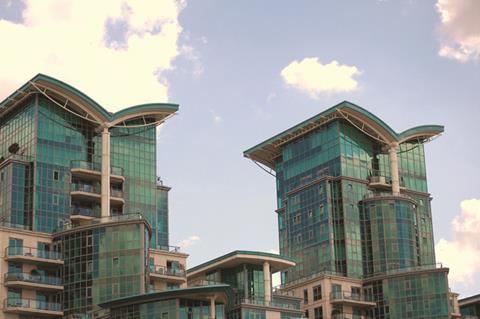 St George Wharf Tower, also known as the Vauxhall Tower, is a residential skyscraper under construction in Vauxhall, London, as part of the
St George Wharf development. When built, it will be 181m tall with 49 storeys, making it the tallest residential building in the UK.