Mike Barker's architectural picks are all bound up with nature. He loves an Iraqi school built out of reeds, but doesn't care two straws about Beijing's over-designed Bird's Nest
My wonder is a project that some of my colleagues worked on. It is a school building made for the marsh Arabs (Ma'dan) who live in Iraq and on the Iranian border.
Mott MacDonald designed it with the Ma'dans' traditional building materials and techniques - the reeds they harvested - in mind. The group uses marshes for cladding (including decoration), for structure, in screens to make buildings watertight and even for the main beams.
The reason I particularly like it is because our project helped rekindle some of their identity and skills: these Arabs used to have a very strong culture, much of which was lost when they were relocated to the cities. The building of the school was a significant community event. We hope it replaces something that had been eroded. By their nature, reeds are sustainable, since they regrow.
My blunder is quite topical because of West Ham's recent success in taking over the London 2012 stadium. I was on the engineering design teams for Wembley and Twickenham, and I must say that I've always hated this blunder - the Bird's Nest stadium in Beijing.
Like its namesake, it's an expensive delicacy. Much about the way it looks is irrelevant, especially the decoration. It weighs three times as much as the London 2012 stadium in terms of steel - that's just wasteful of materials and energy. Why did they need to do that?
It's also wasteful in terms of usage. It was used five or six times and now it's just something for people to come and look at. At least our stadium has a future as a building, designed like Meccano, and through its reduction in seating from 80,000 to 60,000.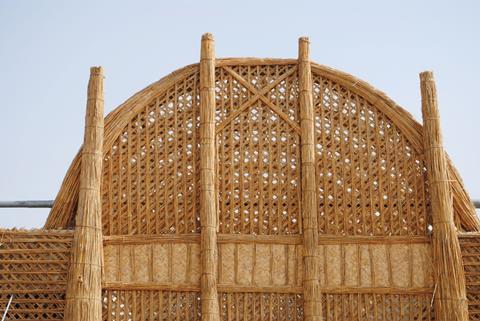 Wonder
The Marsh Arabs school was designed and built using traditional crafts that date back thousands of years. The school has a reinforced concrete structural frame but is clad largely in reeds from the remaining marshes in the community's historical homelands. The traditional techniques were used to make the building weather-tight and durable, and to provide architectural decoration. The school accommodates about 300 pupils from six to 12 years old.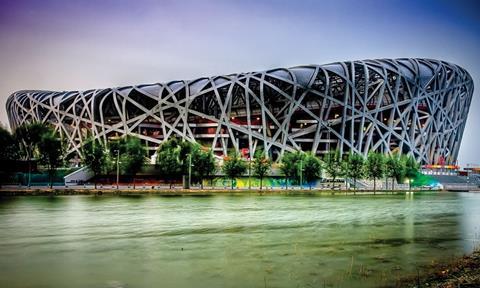 Blunder
The Beijing National Stadium was designed by Swiss architecture firm, Herzog & de Meuron after it won the commission in April 2003, in a bidding process that included 13 submissions. The "Bird's Nest" moniker comes from the "mess" of steel beams that are used to hide the retractable roof. Chinese architect, Ai Weiwei, was an artistic consultant on the project, which took five years to complete and cost £251m.
Mike Barker is group practice manager of Mott MacDonald's buildings sector with a particular focus on growing new businesses in the Middle East, Russia and now Australasia.