Nicholas Parsons doesn't hesitate to praise St Pancras station. But he finds post-war housing repetitive and deviant
My wonder is St Pancras station because it's a fine example of the best of Victorian architecture. It has a warmth and a glow and a conformity to it.
It was dismissed by purists as a bit artificial, but even though it is more commonplace than the Palace of Westminster, which I also love, I think the two can sit side by side. It's just that creativity of a different nature has gone into designing and building St Pancras. As a former engineer, I'm always impressed with the hard work and creative energy that goes into a project.
It was never just functional - it served its function, of course, but designers made sure it looked beautiful as well.
Now part of it is - excitingly - the terminal for Eurostar and another part is being redesigned as a hotel. It will then have a new glory.
It's hard to pick a blunder. There are so many eyesores around London that you wonder why people bothered to build.
But the main thing that irks me is the housing that was built throughout the city after the war, such as that examples in my street in Islington. I shan't tell you which street.
Obviously after the bombing finished, they were keen to get on with building just so they had homes. But had there been the type of planning requirements based on consistency and context that we have today, they wouldn't have created such eyesores - you get this frightening effect of some Victorian houses, then a gap, then some flats.
We weren't looking out for the future at all when we built them. It quite destroys the character of the city, which is a shame when people come to visit it.
If you compare what was done to London right after the war with the Docklands development, where you have some functional but nice buildings, you will see what I mean. It's very sad.
Wonder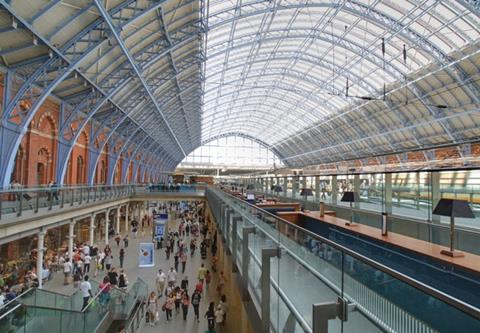 London St Pancras (now St Pancras International) was designed as the Midland Railway's southern terminal in 1868, connecting the south with the East Midlands and Yorkshire.
The main train shed was the creation of William Henry Barlow. The street-facing side of the building was originally the Midland Grand Hotel, designed by Sir George Gilbert Scott after middle-European civic architecture of the gothic era.
Blunder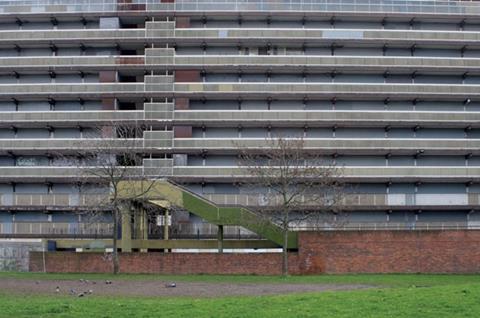 Post-war housing was desperately needed in London after more than a million houses were damaged or destroyed between 7 September 1940 and May 1941. After the war, London County Council's architects surveyed the damage. This formed the basis of Sir Patrick Abercrombie's plan for the city, which identified "depressed housing" as one of the main ills facing it.
Nicholas Parsons is best known as the host of Radio 4's long-running quiz, Just a Minute