The inspirational Bird's Nest in Beijing is top of Tim Mallory's to-do list for 2011, while London's 2012 Olympic stadium depresses him with its lack of ambition
I am fortunate enough to see lots of architecture around the world and regularly fly in and out of London. Circling above it during one of the inevitable delays set me thinking about stadiums. Whether I am cheering at Arsenal's Emirates, booing at Chelsea's Stamford Bridge or cringing at the 2012 Olympic stadium, I have realised that these are hugely visited and evocative structures.
This is especially true because sport is taking over our consciousness: TV channels, newspapers and websites machine-gun us with sports news, scandal and even the occasional sporting event. Today stadiums get more international media exposure than any other building type.
Herzog & de Meuron's Beijing national stadium (also known as the Bird's Nest) is the building I most want to visit this year. For me, it signifies the type of architecture we should be striving for with our own Olympics in 2012: it is unique, immediately iconic and pushes the boundaries of architecture and engineering. Although it was hugely expensive and is on the verge of being turned into a shopping centre, I don't think its success is tarnished by poor financial or visiting statistics. It is the sort of architecture that will inspire a generation in ways that you can't quantify.
Unfortunately, our offering for the Olympic stadium in 2012 is a missed opportunity. Okay, the stadium is not awful. The design is fine, functional and economic - which in the shadow
of the Millennium Dome is a good thing, I suppose. But for a building that will receive so much exposure across its lifespan, where is the architectural excellence? Where is the ambition?
I think Janet Street-Porter said it best: "An Olympic stadium by Ikea."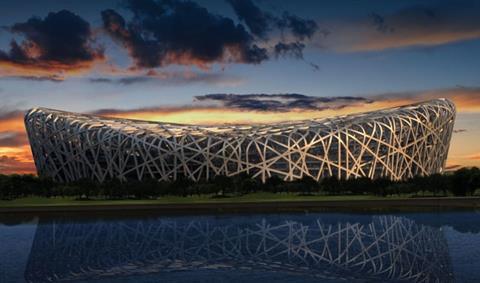 Wonder
Swiss architect Herzog & de Meuron won the commission for the Beijing National Stadium in April 2003. The "bird's nest" nickname comes from the steel beams used to hide the retractable roof. Chinese architect Ai Weiwei was an artistic consultant on the £251m project, which took five years to complete.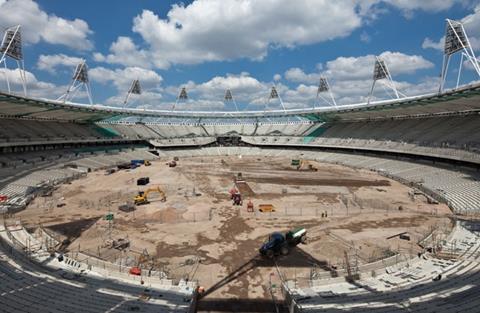 Blunder
The London Olympic stadium will have a capacity of 80,000 when it opens in 2012, reduced to 25,000 thereafter. The £537m venue was designed by Populous and is being built by Sir Robert McAlpine. It was to have had a large mural wrapped around the exterior - the only thing most people knew about it. This will now not be commissioned.
Tim Mallory is editor-in-chief of architecture website www.openbuildings.com