The new scheme opens doors for more people who want to join the profession, including HLM's Daniel Stokes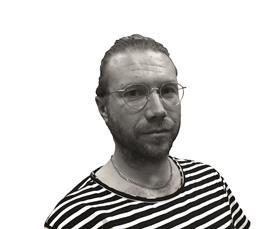 There has been criticism levelled at the architecture profession that it is elitist and the route to qualification is prohibitive to many both in terms of cost and opportunity. This has affected the diversity that exists within architecture and, according to some, the quality and richness of the places we create.
This year, however, a new apprenticeship scheme was launched thanks to a group of 20 architectural practices, one of which was my employer HLM. Architecture has now caught up with other areas of our industry – civil, mechanical and electrical engineering, carpentry and bricklaying – to name a few. The qualifications now available through the RIBA scheme are Level 6 architectural assistant including Part I qualification and Level 7 architect, which includes Part II and Part III.
I am fortunate to be one of the first to become an apprentice at London Southbank University, the first to offer the Level 6 course. Without the scheme, my career options would have remained limited to an architectural technician's role. The cost of becoming an architect is about £45,000-£48,000 if undertaken full time, a barrier to many. Now, for the first time, it's economically viable, as it's part-funded through the apprenticeship levy.
Already I have learned so much – I have a more in-depth understanding of the process of taking a brief and translating that into a concept, then a design proposal. This has included how to approach a contextual analysis of a proposed site, looking at environmental, historical and social criteria. I know the RIBA stages in detail and how you apply them.
I am more adept at using 3D modelling software and have the skills to use laser and 3D printing technology to make physical models to scale. Then there's the self-assurance to present your design ideas. While I know I am a competent technician, I now have the confidence of my conviction.
My journey has been an interesting one – I started with the practical and now I'm doing the academic qualification. In future, more individuals will be able to do both in tandem. Aside from opening up the profession, it links practice and academia, so we can learn the technical and design process at college while enhancing wider softer skills within a practice.
We finally have the opportunity to attract those who have never previously considered a career in architecture, as well as enabling practices to develop existing staff in different roles. Longer term, today's apprentices could open their own practice and enhance the diversity of leaders in our profession, too.
Daniel Stokes is an architectural technician at HLM