It's a culture shock for Western firms working in Russia, but behind Putin's aggression is a country worth getting to know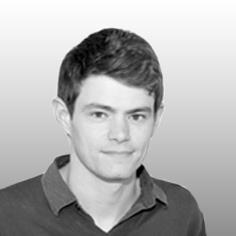 Moscow can come as a culture shock for the unitiated. From the language barrier (there are generally blank faces on speaking English), to the hustle of grumpy Muscovites on the opulent Metro system and its wide inner city highways.
East meets West here, so people say. However, many of the locals are increasingly sceptical of all things Western as sanctions and threats between the Kremlin and the US and EU ratchet up over the Ukraine crisis.
It's a culture shock for businesses too, as Western firms operating in Russia testify. Onerous regulations, endemic corruption and a faltering commercial sector combine to make it a tough market to succeed in. But those firms that have taken the plunge say they don't have regrets.
It's a market that experiences bumps, but between those bumps it is ultimately on an upward trajectory. And it turns out Muscovites are friendly once you get past an initial brusqueness.
Locals say talk of another Cold War is premature, as interconnected economies and the seeming absence of nuclear peril this time round would suggest.
Behind the front of Putin's aggression is a country that's worth getting to know. Although some will naturally feel introductions should wait while the current crisis rumbles on.
Iain Withers, Building deputy news editor