Our thanks to Nigel Barrett for this picture of daily life on a south London trading estate.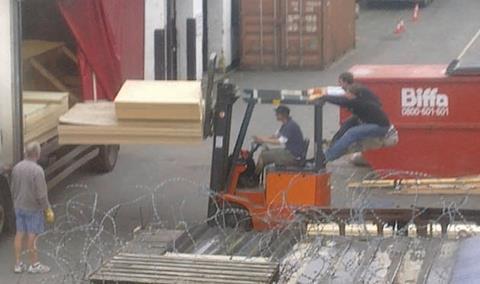 He writes: "They did manage to unload and place the sheet material without causing injury."

If you see an abuse of health and safety procedures, send it to us at building@ubm.com or upload them to the Building Network at network.building.co.uk. The sender of every picture published in the magazine receives a £25 Marks & Spencer voucher. Please make the pictures as big as possible.

For more blunders and the latest health and safety news, go to www.building.co.uk/healthandsafety