The Bank of England governor intervened twice this week to make it clear he will not hesitate to take action to cool the housing market if it thinks there is risk of a bubble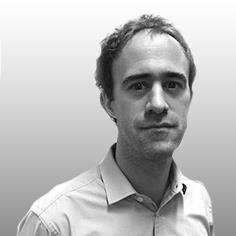 But listen to some commentators and the "boom" - if it was one - is already over. Mortgage approvals have fallen for three straight months, and the RICS last week reported demand for housing falling in London for the first time in nearly two years.
Certainly the City seems worried we might have already hit the peak - Mark Carney's comments sparked the kind of bloodbath among listed housebuilders' share prices that hasn't been seen for many a month. Persimmon, Taylor Wimpey and Barratt all fell more than 6% in just one day.
These market issues are vital to the construction industry given the reliance it has on the housebuilding sector. But the more pressing worry for the industry is the housebuilding sector's comparative lack of response to strong demand for new homes for more than a year.
Overleaf Gleeds chairman Richard Steer examines some of the skills issues that play into this problem. But there are more fundamental reasons behind this inability to quickly expand output, which are related to land buying, planning, and the whole competitive landscape of the industry.
First let's be clear - the rate of housebuilding is rising fairly quickly. The number of homes started in England in the year to March 2014 was the highest since March 2008, and 77% above the nadir reached in the depths of the recession.
But - as a striking analysis by Chris Tinker, Crest Nicholson's regeneration chair, published on Building.co.uk this week shows - this increase has been based largely on housebuilders selling homes more quickly on existing sites, something made possible by easing mortgage conditions. The problem with this is that the speed of sale in any one site is always limited by the number of potential buyers in any given area.
This, crucially, means that the amount of homes the industry is likely to build will be capped by size of local demand in each of the sites the housebuilders operate from. A more sustainable increase in housing output can only be gained by the industry operating from a larger number of smaller sites. As it is, many - including Tinker - believe the industry will struggle to build more than 150,000 homes a year, far below what first time buyers and the UK economy needs.
Part of what's undoubtedly stopping housebuilders opening more sites is planning. Under the National Planning Policy Framework many councils are choosing to meet their area's housing needs by allocating one or two large sites, rather than have lots of separate smaller battles with nimby voters. The latest government statistics back this up: "major" housing permissions have grown by a third in the last year, while "minor" ones grew by just 4%.
But the continuing struggles of small housebuilders is also a huge contributory factor to this problem, because larger housebuilders prefer the reduced overheads gained from working from a small number of larger sites. Where SMEs were building 40% of homes in the eighties, they now contribute just 25%. Both major political parties have woken up to this problem and are attempting to address it - the Tories by promising loans and reduced regulations for SMEs, and Labour by promising government land - but it remains to be seen whether either will be successful.
What is clear is that without tackling this, it is unlikely efforts to boost supply will have real long-term impact.
Joey Gardiner, deputy editor