Consultants may be tempted to build up their teams on the back of increased activity, but are we sure our fortunes are about to change?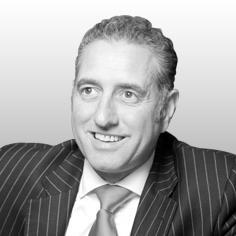 If you believe all you hear, Christmas came early for the property and construction industry this year. There has definitely been a feel-good factor circling the networks and greater confidence that the upturn is finally here.
But I am not so sure myself, and you can call me Scrooge with a dose of "bah humbug" in this respect. I am not convinced that the economic position has necessarily improved over the last six months and I question whether we will see the huge growth in revenue that is being bandied around – a very different thing to activity, which brings little cash.
I do believe that consultancies may be just starting to make money again, but perhaps that's because all that downsizing, restructuring and rationalisation has finally started to come through in the figures.
There are potential risks associated with a perceived feel-good factor. Remember: all that glitters is not gold
From my perspective, McBains Cooper's last quarter has been the best for a number of years, with revenue and profit both up. This is partly due to the actions and decisions we've taken in the last few years starting to settle in, but more relevant is the increased revenue now being generated by our interdisciplinary model and international investments. Clients are now starting to realise, and see for themselves, the direct benefits of an integrated service in a competitive market that demands efficiency, quality and integration throughout the team.
There is undeniably a lot more activity in the industry, which is great – the number of enquiries we've been getting has been substantially higher, even double in the last month or two. Through our monitoring team we see banks and property lenders putting out more proposals, which means they must be more willing to fund, and these are coming from an increased number of banks, which is bringing an element of competition back to areas of the market.
But there are potential risks associated with a perceived feel-good factor. Remember: all that glitters is not gold. There are plenty of opportunities out there, and would-be clients will be seeking out the less wary consultants with speculative projects where there is no guarantee that they will either be able to pay for the service or that the project can be funded. There's a danger that consultants will be seduced into thinking that they need to start building up their teams to deal with the huge amount of activity and speculative work – and cash will soon run out.
Scrooge? Perhaps I am. But I do think that we have to carefully plan and manage the next 12 months. Let's enjoy Christmas, enjoy the feel-good factor, and where possible, give our people a Christmas present. But let's make sure that we're watching out for that fool's gold too, and that if our fortunes are changing, we know exactly how and why…
Michael Thirkettle is chief executive of McBains Cooper