Floods are a menace, but one that affected industries and communities must learn to accept as a reality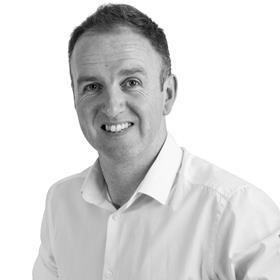 Last month, the Environment Agency announced its long-term strategy to tackle flooding and coastal change following an anticipated temperature rise of four degrees in the coming years. The rise in temperature, coupled with population growth, will likely see the number of properties on Britain's floodplain double in the next 50 years, with thousands of homes and businesses potentially subject to more frequent and intense flooding.
The EA is urging all new developments between now and 2030 to be more resilient to flooding from river and coastal flows. The organisation's chair highlighted that "the war against water" was not one we are likely to win, and that building higher flood defences was not the solution.
Only a third of the world's rivers still flow freely as they should
I couldn't agree more. Floodplains naturally allow water to inundate and reduce downstream flow. Humans have interfered with 90% of them in the UK, and today, only a third of the world's rivers still flow freely as they should.
AquaUoS is an enterprise centre within the University of Salford that collaborates with organisations and businesses to advise on such issues.
Back in 2016, our team used drones in a study that demonstrated the damaging effects of excessive management of floodplains. Seventy kilometres of land across Cumbria was observed immediately after the floods that year.
The study revealed that such extreme floods quickly inundated the whole floodplain, which was partly due to humans interrupting the natural flow of water through the development of the land. When floodplains cannot infiltrate and rainwater has nowhere to go, rivers rise quickly, flood too fast over floodplains and exacerbate flooding further downstream.
Diverting water only sends it somewhere else. Many older flood defences will eventually become unable to cope with ever increasing flood levels, and there will be a painful cycle of investment in higher, and higher defences, that could fail to solve the core issue and cause greater issues for surrounding communities.
Floodwaters often inundate sewage treatment plans, posing severe hygiene consequences. Displaced objects can migrate downstream until they reach an obstruction, like a bridge, potentially compromising structural integrity, damaging important infrastructure and causing disruption.
So, given the anticipated demand for more properties in the decade ahead, what should we do reduce the burden of flooding on communities? I believe that developers can get creative in order to change attitudes towards our connection with water.
Innovative solutions to flooding can be seen the world over as more architects and developers start to integrate a greater understanding of water into their work, ensuring buildings like 'amphibious' or 'floating houses' and are built with flood resilience in mind.
Reintroducing natural and semi-natural landscapes in both urban and rural areas can mitigate the effects of flooding, buffering water movement while enhancing the area and natural flood management techniques, such as planting more trees higher upstream, can reduce runoff rates.
Developers and planners should look to create an interconnected network of green spaces alongside new building works and investment in initiatives higher in the catchment will ultimately reduce flood impact below. Such initiatives work on a number of scales and can be led by developers to offset carbon emissions and contribute towards an environmental net gain, which is desperately being called for.
Ultimately, floods are a menace, but one that affected industries and communities must learn to accept as a reality. Innovative solutions in the construction sector, that work with water and not against it, are fundamental to mitigate against a changing climate. We now have the technology and expertise to turn what could be a losing battle into a positive step forward with long-term economic, social and environmental benefits.
Neil S. Entwistle is a director at AquaUoS and a lecturer in geography at the University of Salford