Truly collaborative construction needs the backing of the government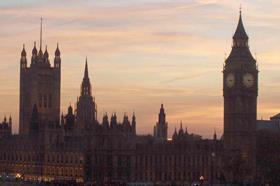 Nick Raynsford hits a series of nails smack on the head (15 June, page 24). Having been involved with the collaborative construction agenda for over 10 years I've seen, heard and agree with all the issues he highlights. However, there is one difference between the Welsh rethinking of the construction movement and that of England - we have the backing of the Welsh government.
As well as financial support we've gained from political support. Yes, we still have to cajole, educate and influence the decision makers (including ministers) across the public sector but we've scored some great goals with No Turning Back, our response to Andrew Wolstenholme's Never Waste a Good Crisis, which led to Welsh government ministers backing a steering group to promote collaborative procurement in the public sector.
As in the rest of the UK there are still factions, but the commitment of the Welsh government over the past 10 years or more has helped us unite a hard core of key industry leaders to drive forward the agenda for change.
To find, and then make heard, an authentic industry-wide voice needs leadership. If that doesn't come from government then we might be waiting for a while yet.
Milica Kitson, chief executive, Constructing Excellence in Wales