I am constantly surprised by the kindness of strangers. This week builders and designers inspire each other, MPs battle climate change and a kindly planning officer keeps kids out of trouble
Climate of suspicion
Greg Barker, the climate change minister, has a rather extensive entry in the MPs' register of members' interests. One curious donation is £18,000 worth of "research assistance" from the British Private Equity and Venture Capital Association, between January and February 2010, when Barker was shadow climate change minister. This is the same association that, in June 2009, wrote to the government warning that the carbon reduction commitment: "disadvantages private equity-owned companies". There's no suggestion this changed any policy, as the association didn't get the changes it wanted when the CRC was reviewed, but the commitment was delayed for a year. Yet should the minister be taking donations from an organisation lobbying on his patch?
Steeling themselves
You may remember that Graham Watts, CIC boss and the industry's own Zorro, had been replaced as British Fencing performance director after 22 years in the job. Sources close to Watts have made it known that the split was not exactly a friendly one. Apparently, he is now consulting lawyers with a view to taking court action for breach of contract, after he and a host of other people at British Fencing were dismissed. The nation's fencing team is supposedly in disarray after the shake-up. The dispute's gone far beyond sabre-rattling.
Performing seals
The trouble with buildings is that you can never account for the people who are going to live in them. Word reaches me that on one state-of-the-art, zero-carbon estate, residents were complaining of being chilly. When the accommodation was checked out, it turned out that the crucial air-tight seal was being repeatedly broken by people leaning out of their doors for a smoke. All the best laid sustainable plans …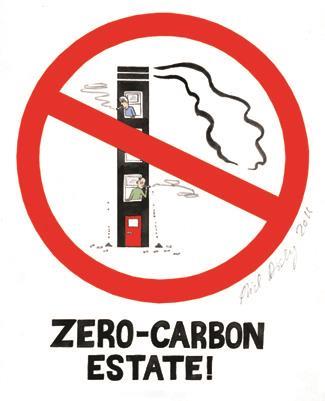 Is it a bird? Is it a plane? No, it's a camera
One man who has sympathy for the Met police and their crackdown - in the name of stopping terrorism - on photographing iconic London buildings, is the city's planning officer Peter Rees. He worries architecture students, snapping away at buildings, are often indistinguishable from budding Jihadists. "Architects are often wide-eyed and desperate to get that shot of the building they worship," he says. "They tend to look like terrorists." Rees, himself a former architecture student, has this advice: "Don't wear a hoody."
An MP's prerogative
Education secretary Michael Gove has made yet another blunder in his handling of the school building programme. He told MPs that a fast-track procurement process being trialled by the government took half as long as it actually did. In a parliamentary debate last Monday, Gove said the procurement process on Campsmount Technology College in Doncaster, used as a pilot for new methods, took "just 10 weeks". It later emerged the scheme, being built by Wates, actually took 22 weeks to procure. But then we should be used to Gove's penchant for over-hasty cuts.
A well-heeled collection
London Fashion Week was the unlikely location for a gathering of construction's chattering classes last week. Industry guests viewed the autumn/winter collection of designer Ada Zanditon, whose show was backed by Gleeds and featured shoes designed by architect Julian Hake. However, rather than take inspiration from recent construction efforts - a lovely gherkin-shaped dress perhaps? - Zanditon has delved slightly further back for her muse. One fashion blog praised her designs for being "sculpturally embellished and architecturally cut, with powerful pyramid formations throughout". I hear it was a riot.