Why Interserve's shareholders voted to bury the company is something of a mystery, but at least the coffee was good. Down in Cannes the mood was cheerier, even if the locals see Mipim in an oddly funereal light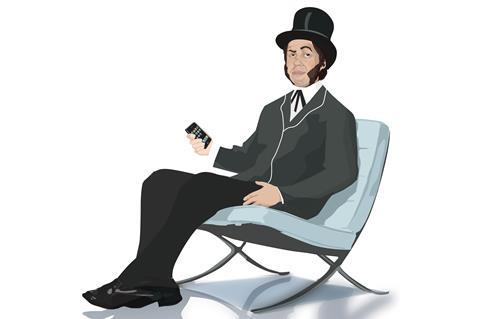 Fowl play
It's true, turkeys really do vote for Christmas. The turkeys in question are the hedge fund managers at Interserve's largest shareholder, Coltrane. Asked last Friday to vote on a rescue package that would leave shareholders with just 5% of the company, Coltrane declared it would be damned if it was going to put up with such a deal and in effect voted for Interserve to go into administration, wiping out share value altogether – a mystifying act of self-impoverishment. According to Interserve, the pre-pack involves a deleveraging on "substantially" the same terms as the plan that was voted against at the meeting. So it was a vote the company couldn't entirely lose (though it remains in deep doo-doo), whereas some say Coltrane chose to cut off its nose to spite its face. The 16,000 small shareholders who have lost their investment might have something to say about Coltrane's game of chicken.
Turning to drink
There seemed to be more hacks than shareholders at Interserve's emergency general meeting in the City last week. As its board made a last-minute pitch to persuade would-be rebels to vote for the plan, two hacks found the time to remark on how good the coffee was at the event at 155 Bishopsgate. Good to know for future would-be Interserves. You might be forced under by a mountain of debt but at least the refreshments are up to scratch.
Terms of endearment
One of my hacks got a useful insight into the good works of the Structural Timber Association after sitting in on a discussion it hosted at built environment event Futurebuild the other week, and by all accounts the STA's chief executive gave a good overview of the work his association does. I was particularly delighted to hear that the name of the gentleman in question was Andrew Carpenter. And that his public-speaking delivery was anything but wooden.
Purple is the new black
To the south of France and the annual property bonanza known as Mipim. Apparently, the Cannes locals call it the "Festival of the Undertaker" because to them it's basically an invasion by men in black and navy suits. But this year one attendee was breaking with convention by wandering around in a shiny purple suit. Must have been an architect, I reckon.
Kill bill
At a chat with an industry bigwig at a cocktail reception at Mipim, my hack was surprised to be told that one minister apparently thinks the Cabinet Office can't make its suppliers pay their invoices on time. "And if they can't, then who can?" he added, echoing the thoughts of an entire industry.
A wing and a prayer
There are a number of ways to get down to Cannes in the south of France for Mipim. Flying is obviously one, but some cycle there as well. Personally, I've always preferred the train – mainly because you can see the transition from the remnants of a northern winter to a southern spring unfold along the route. My hack flew down this year, trouble-free. But the return was a much more laboured affair, with the journey home via Cologne-Bonn airport. I don't know what it is in German but in English, that is a pain in the you-know-what.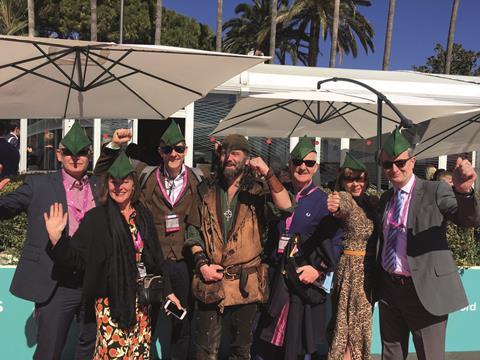 Robbin' hood
The Nottingham delegation to Mipim brought along a man dressed up as Robin Hood to promote what was going on in its city. Perhaps he was there with good reason, rather than it being just a publicity stunt. At an event often criticised for being awash with money, didn't Robin Hood steal from the rich and give to the poor?
Send any juicy industry gossip to hansom@building.co.uk