An Osborne director demonstrates the benefits of an expensive education, while City planners practise the art of tight-lipped diplomacy –  but one minister should perhaps watch his words more closely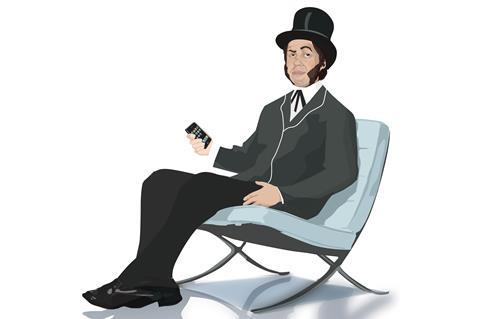 Say no more
It was certainly a busy time for company results last week. It's fair to say my breath was taken away by Interserve's admission that it has earmarked £90m to spend on a bunch of bean-counters whose job will be to advise the contractor how to get back on track. I was more impressed with Persimmon, which broke the £1bn profit barrier – the first time for a housebuilder. City analyst Tony Williams of Building Value noted the firm had gone into great detail in its announcement. It was long, too: "23,820 words to be precise," said Williams. I read every one of them, of course …
Snakes and ladders
There's nothing like knowing your audience, and I'm not sure Kit Malthouse MP knows his. My spies tell me the housing minister's keynote address at a housing conference in the Square Mile last week was interesting for a plethora of reasons, including the fact he waxed lyrical about the desire of millennials and others to get on the housing ladder and own their own homes. Just a shame, then, he was saying all this at something called the Build to Rent Forum.
Tie me up, tie me down
Osborne's business development director, Mike Peskin, was kind enough to let me know of his travails in trying – and failing – to tie a bow tie at a recent black-tie dinner. Last week's bash at the Cavalry & Guards Club on London's Piccadilly saw him call upon the help of Gary Elliott, founder of structural engineer Elliott Wood, to get him out of his pickle. Peskin was attending the annual spring dinner of the Nero Club, a private members club, when his wardrobe malfunction occurred. He tells me he's a former pupil at Mill Hill school, the £34,000-a-year public school in north London attended by the late Denis Thatcher, husband of former prime minister Margaret. "Still seems I'm incapable of dressing myself appropriately," he deadpans. All that money might not have taught him to handle a bow tie but at least it's given him a nice line in self-deprecation.
Full of beans
The news that the planning application to decide whether Foster + Partners' Tulip gets the green light is set to be heard early next month prompted me to have a quick look at some of the comments made in an ongoing public consultation about the scheme. One suggested covering the shaft with vines, presumably in some sort of homage to Jack and the Beanstalk.
That's, ah, interesting
Staying with the Tulip, the chair of the planning committee that will decide its fate is remaining tight-lipped about what he thinks of it. "It's an interesting design," the City of London's Chris Hayward tells my hacks. Read into that what you will, I suppose. Though, as befits a building nicknamed for a flower, Hayward says the gondolas that will ferry tourists around the top of the 305m-high structure remind him of "little bees". Fosters will no doubt be hoping Hayward doesn't, ahem, tell them to buzz off in a few weeks' time.
Lord of the dance
Some of my younger colleagues were mourning the death of Keith Flint, frontman of The Prodigy, this week. And it seems the dance act had admirers all over the place, as it emerged that Cenkos Securities' analyst Kevin Cammack had seen the band a dozen times, including a Portsmouth gig last year in front of 20,000 appreciative fans. They rocked, apparently.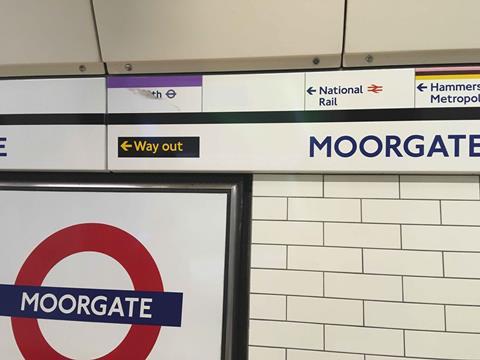 A sticky business
One of my team was out and about in the City last weekend and noticed a tantalising glimpse of a Crossrail sign. The sticker covering the sign for the route, known as the Elizabeth line, appears to have been half peeled off. Perhaps whoever did it got a bit carried away before remembering the words of the project's chief executive, Mark Wild, who in January told the London Assembly he had no idea when it would be finished. Still, the more cruel observer might be tempted to remark that even peeling off stickers on Crossrail signs is only half-finished – along with everything else.
Send any juicy industry gossip to hansom@building.co.uk