This week, Costain boss Andrew Wyllie on the possibly delayed but certainly not late Bond Street station, an ex-Crossrail boss suffers the humiliation of a Chris Grayling endorsement – and we stick the boot into high fashion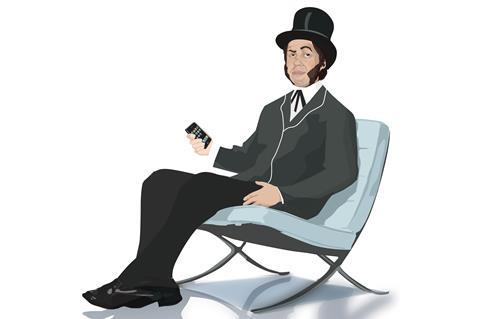 Wyllie words
Outgoing Costain chief executive Andrew Wyllie has drawn fulsome praise from Cenkos analyst Kevin Cammack, who he says has turned around what was a "rabble" of a company when he joined in 2005. Strong backing but one of my hacks was left scratching his head when he asked Wyllie why the scheme to build a new Crossrail station at Bond Street was late. It was due to have opened in February 2017, according to a press release by its JV partner on the project, Skanska, when the pair won the deal back in 2013. It's still not open, which by most people's calculation means it is more than two years late. Wyllie is having none of it. "I don't recognise your language about lateness," he tells my confused scribe. With answers like that, a career in politics beckons.
Fond farewells
Andrew Wolstenholme – the railway's chief executive for seven years – is among the latest set of top brass to be hauled in by politicians demanding answers. I thought I'd take another look at what some bigwigs said about Wolstenholme when his departure was announced last March. "Andrew leaves the team well placed to finish the remaining construction activity," said then-Crossrail chairman Terry Morgan. Transport secretary Chris Grayling added: "Andrew's leadership of Crossrail has been critical to its success to date." Admittedly, getting an endorsement from the hapless Grayling is no boast but you get the gist: everything was going tickety-boo. Since then, the cost of Crossrail has gone up by over £2.5bn and the man now in charge, Mark Wild, says there is no chance it will be finished this year. He cannot even guarantee it will open in 2020. As to why things have unravelled so quickly, one of our readers thinks he has an explanation. Crossrail bosses, he says, must have been taking something called "hopium"…
Oh to be in their shoes
The news that the man in charge of the second phase of work at Battersea power station is leaving has revealed a surprisingly glamorous fact. I'm told that Kevin Bundy's other half is the chief executive of Manolo Blahnik – a luxury shoe brand I must admit I'd never heard of. And no wonder. Lace-ups at Kristina Blahnik's company don't start at much below £600. I'll stick to my Clarks.
So what's the score?
I know it's late but surely Spurs could have referenced the builders at least once in its statement last Friday evening, telling long-suffering fans the new stadium would finally host a competitive match next month – even if it was only to have a pop at them for missing deadlines. The news for Spurs fans is that the opening match will be one of two dates in the first week of April – though as an Arsenal-supporting friend of mine said: "They still can't give an exact date. Typical Spurs."
Always look on the bright side
Hats off to someone called Jack Tindale, the manager of the All-Party Parliamentary Design and Innovation Group, a cross-party coalition of parliamentarians and design sector organisations that works to develop new design policy ideas. He's a cheery soul, judging by his opening line in the group's latest newsletter. "I was at St Thomas' hospital last week for a scan after being informed that I had been walking around on a broken leg for the past five weeks." He goes on to mention Brexit, telling readers his missive could be his last as an EU citizen adding helpfully: "I hope you've been stockpiling tins." This man should be by Theresa May's side batting for Britain.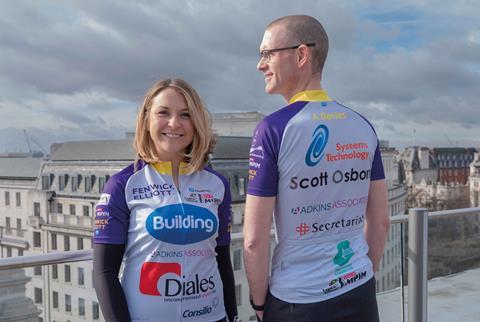 Riders of the storm
Well done to Andrew Davies, partner at law firm Fenwick Elliott and his colleague, senior associate Adele Parsons, for braving the fierce winds of the past week and completing this year's Cycle to Mipim, an impressive 1,500km hike from London to the sunnier climes of Cannes in the south of France. The money raised goes to children's charity Coram. Let's hope they invested in some decent chamois cream.
Send any juicy industry gossip to hansom@building.co.uk