There is new legislation designed to boost support among potential employers for apprenticeships. We look at how this affects apprentices' employment status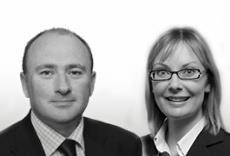 Apprenticeships have undergone somewhat of a revival in recent years, as part of a government strategy to increase employer participation in modern apprenticeship schemes. In a period of poor economic growth, and with the youth unemployment figure in excess of one million, apprenticeships have been touted as a way to assist businesses and boost employability in the young.
In an effort to gain employer support, the government has pressed ahead with reforms. The last year has seen significant developments in the law on apprenticeships with the intention of making them more commercially attractive to employers.
In addition to the advantage of the lower cost of apprentices' wages, there are other reasons to invest in apprenticeships. The construction industry is an ageing one, with one in 10 construction workers expected to retire within the next decade. As such, apprenticeships are a useful tool to ensure talent is brought into the industry on a continuing basis.
Encouragingly, despite the economic climate, more than 12,800 apprenticeships started in the industry in 2011/12 and early information for 2012/13 suggests that this number is on the rise, with employers allocating training costs for apprentices in their budgets in anticipation of increased market demand.
Historically, apprenticeships have placed a heavy burden of responsibility on employers, with their primary purpose being the provision of training to the apprentice and the execution of work for the employer being secondary. These "traditional" apprenticeships are not characterised as employment relationships, meaning that the ordinary laws permitting dismissal in prescribed circumstances do not apply. This has made it difficult to terminate apprenticeships prior to the completion of the training without giving rise to a substantial claim for damages.
This can include damages for both loss of earnings and future prospects, resulting in costs in excess of a normal unfair dismissal claim.
The construction industry is an ageing one with one in 10 construction workers expected to retire within the next decade
However, since April 2012, a "new form" apprenticeship agreement has been introduced. An apprenticeship agreement that satisfies the relevant legal requirements is now regarded as a contract of service (ie a contract of employment) rather than a common law contract of apprenticeship.
This distinction is important, as it changes the employment status of apprentices, meaning the contract may be terminated during the apprenticeship (subject to the normal rules of unfair dismissal and the terms of the contract). This is a welcome improvement, which makes it much easier for employers to manage their apprentices effectively within the law, giving them the ability legally to dismiss them if conduct, capability or redundancy issues arise.
The law provides guidance as to the criteria that must be satisfied for an apprenticeship to qualify under the new regime. It is important to ensure that agreements are fully compliant with these legal requirements, as those that are not will continue to be governed by the common law.

A qualifying new apprenticeship will have the same status as ordinary contracts of employment if all of the following conditions are satisfied:
The apprentice must undertake to work for the employer
The agreement must contain the same basic terms as required to be included in an contract under the Employment Rights Act 1996
The agreement must state it is governed by the law of England and Wales
The agreement must be, and must state that it is, entered into in connection with a qualifying apprenticeship framework.
The form of apprenticeship agreements needs to be carefully considered, as employers that provide apprentices with their standard employment contract may undermine their ability to pay the lower apprenticeship minimum wage. Similarly, although there is no legal requirement to provide employment at the end of an apprenticeship, it is important to ensure that no contractual commitment is inadvertently made to provide ongoing employment.
Overall, the new laws are a positive step in clarifying the rights and status of apprentices and should provide employers with increased legal certainty, giving much needed comfort when they hire them.
Simon Anderson is a partner in, and Jo Tindall an associate at, the Construction and Engineering Team and Employment Team at law firm