Turning Bovis' fortunes around will be no small task for Greg Fitzgerald but you wouldn't bet against him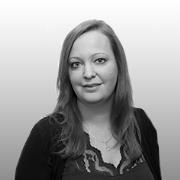 It's not often that a housebuilder's stock exchange announcement has the feel of a shock transfer-deadline day signing, but that was the mood that – among analysts and shareholders at least – greeted the surprise appointment of former Galliford Try boss Greg Fitzgerald to lead struggling Bovis Homes last week.
The move, immediately dubbed a "masterstroke" by Cenkos analyst Kevin Cammack, was made doubly dramatic by the fact that it was coupled with Bovis roundly rejecting a takeover approach from Fitzgerald's old firm. In the space of one City update, Bovis – struggling under the weight of a recently announced £7m hit following problems with completed homes – went from housing whipping boy and near-certain takeover target to an enticing one to watch.
53-year-old Fitzgerald's appointment, which sparked a 5% lift in Bovis' share price, comes just five months after he retired from his role as chairman at Galliford Try – a job that followed a decade-long stint as chief executive. The degree of interest in his arrival – aside from the implication that the holy grail of an early retirement may not be all it's cracked up to be – has been fuelled by his success at his former firm.
Fitzgerald steered the housebuilding and contracting company from a business with a market capitalisation of under £100m to a £2.4bn-turnover giant, making a success of the £245m acquisition of Linden Homes along the way, and developed a reputation for calling the housing market that is probably second only to that of housebuilding svengali Tony Pidgley. And despite Galliford Try's hybrid contractor-housebuilder model, it is housebuilding that really courses through his veins.
Fitzgerald founded Midas Homes as an arm of Midas Construction in the early 1990s, remaining with the business part time when it was acquired by Galliford five years later. During this time he set up another housing business – Gerald Wood Homes – that would later be acquired by Galliford, with Fitzgerald being made chief executive of the enlarged group four years after that.
A refreshingly straight-talking man who once told Building he doesn't use email, because better conversations can be had on the phone or face to face, Fitzgerald is also one of a fading breed of characters in the industry. Having left school with four O-levels, he was a hotel kitchen porter before switching careers to become an estimator, not really knowing what the role involved. It was the sheer awfulness of the kitchen job, he says, that fuelled his ambition to better himself. Construction, housebuilding especially, gave him the means to do it.
The initial impact of Fitzgerald's arrival at Bovis – where he officially lands next Tuesday – will be to quell the likelihood of an imminent takeover; a scenario which, just a fortnight ago, seemed fully on the cards
The initial impact of Fitzgerald's arrival at Bovis – where he officially lands next Tuesday – will be to quell the likelihood of an imminent takeover; a scenario which, just a fortnight ago, seemed fully on the cards. Both Redrow, which later walked away, and Galliford had cast eyes over the firm, and analysts believed others would follow. But in rejecting Galliford's approach, saying an "independent strategy" under Fitzgerald offered greater value to shareholders, Bovis has sent a clear message to future potential suitors. This is not a company that is up for grabs on the cheap – if at all.
Turning Bovis' fortunes around, however, will be no small task. The company's problems are intrinsically bound up with a pressure to deliver volume which has compromised quality: the firm's £7m provision was preceeded by an admission that it would miss its 2016 year-end completion targets by 180 homes.
As we report, this balance of quantity versus quality is a problem which extends beyond Bovis into the wider housebuilding sector – and it is getting worse. According to the most recent Home Builders Federation's home purchasers' survey, 41% of purchasers now experience more than 10 defects or snags, up from 28% in 2014. Meanwhile, Mark Farmer, author of the recent government-commissioned report on construction's future, is one of many who believe there is an industry-wide correlation between rising housing output and falling quality.
At the same time, the rise in social media campaigns by irate consumers is putting added reputational pressure on companies with poor standards of delivery. This means that, for firms that chase profit targets and market share at the expense of quality, there is an increasing risk that the rug could be pulled from under them before their homes are even delivered.
So Fitzgerald has a tough balance to strike: with greater scrutiny than ever on the standard of homes Bovis – and the wider sector – is delivering, he needs to both restore the firm's reputation for quality, and build at a pace that satisfies the company's shareholders.
For the man who, seven years ago, told Building he dreamt of retiring early and "just pottering around" in his beloved Devon, it's an unexpected – as well as huge – challenge. But you wouldn't bet against him pulling it off.
Sarah Richardson, editor