While figures indicate a lack of diversity in the construction, firms are yet to make inroads in addressing the balance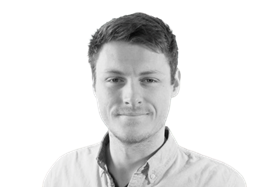 The reported figures this year in construction have broadly remained stagnant – the average hourly rate for women at the top 40 contractors is still 28% less than for men.
Critics of the usefulness of the gender pay gap data argue that it simply reflects the traditional lack of diversity in the sector, and that construction is still dealing with a generational shift at senior levels.
Firms are making the right noises in their supporting evidence: many are introducing flexible working practices, formulating a diversity strategy and adopting other measures designed to attract more women to join their workforce – and, more importantly, to retain them so that they progress to more senior roles.
An inadvertent side effect of companies being proactive and trying to close the gap by hiring more women at new-graduate and junior levels is that their pay gaps could have widened as a result; we're also likely to see larger bonus pay gaps in these instances too.
On average, however, construction is not yet making inroads into the overall lack of gender diversity. The male-female split across the top 40 contractors has only marginally improved on last year's figures – just over one-quarter of their employees are female.
Closing the gap requires a two-pronged effort: construction needs to increase female representation across the industry and then increase the proportion of women in senior roles and at board level.
The sector may yet bear the fruits of this public reporting exercise in the long term – perhaps in 10 years' time we will see a more even ratio of male and female employees in higher pay bands – but until then, we should expect to see many more years of statistics where the sector is propping up the gender pay gap table.
Jamie Harris is digital editor of Building