Christmas is always a real challenge for this column - how to reconcile the season of goodwill with our irrepressible satirical tendencies? Move over Santa …
Anything you can bid, I can bid lower
Last month Building wrote about Irish contractors putting in lower bids than their UK rivals to win projects over here.
Of course, none of this has any relevance at all to the awarding last week by Crossrail of one of its largest contracts so far - the £450m job to dig the eastern tunnels - to a consortium made up of Sisk, from Ireland, and Dragados, which hails from that equally robust construction economy, Spain. The talk is that some very low bids were tabled to win the latest Crossrail contracts, including this one, despite the client saying it wasn't going to make the decision purely on cost. We shall find out in the new year - Crossrail has said it will publish the final price then.
Getting through Christmas
Iraq is not the easiest country to operate in, and hardly the kind of place where you can pop down to the gym. So the intrepid team at British firm Baker Wilkins & Smith have just been given a Christmas present that should keep them both trim and entertained while they help complete the Basra Sports City - a Nintendo Wii Fit. But getting the games console into the country was far from easy, as baffled border guards threatened to call up a scanner to identify the mysterious machine. Luckily, after much deliberation in Arabic, it was allowed in. Just as well, because the shipment also included oversized Christmas puddings to cheer and fatten up the BWS boys.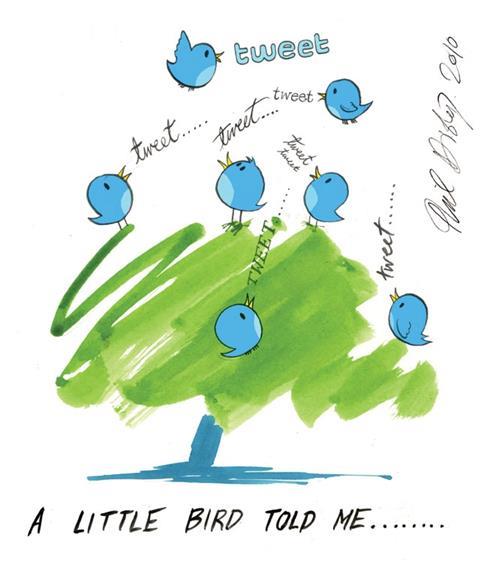 Here's the bill - lol ;-)
The long-awaited Localism Bill was published on Monday. We knew the date in advance thanks to housing minister Grant Shapps and communities secretary Eric Pickles tweeting it to their followers on the Thursday before. Yes, that's right, we live in a world in which cabinet ministers tweet their policies to the electorate. Now I can see why the micro-blogging medium appeals to Conservative fans of small government, but where will it all end? Shapps texting through government legislation from his iPhone?
Comfort and joy
It's fair to say that Lee Penson from architecture practice Penson Group has landed on his feet with his latest project, a mega-scheme in Costa Rica. One of the first things the developer asked him to do was choose a plot of land - for Penson's own house. The idea is to set him up in a one-off villa to be built close to the site of the scheme. The lucky chap told me how he was able to hand-pick a spot with the best views and optimum sun exposure to make his time working in this stunning location just that little bit more pleasant.
Cocking a snook
The recession has made a fool of many learned people in the construction industry. The recent demise of Rok may have led to some uncomfortable shuffling at Ernst & Young, coming two years after they awarded Garvis Snook the UK Entrepreneur of the Year for real estate and property services category. Not that Building can afford to be smug. Our 2006 best foundation/groundwork specialist award went to … CJ Haughey, which entered administration last week.
"It only started out in 1999 but CJ Haughey should still be going in 2099," we wrote of the subcontractor. In our defence, it does say "should".
The greatest day
Hopefully chief construction adviser Paul Morrell will be proud of our recording of We Built This City (see page 38), "starring" Jonathan Goring, Mark Whitby, Hanif Kara, Sadie Morgan, Linda Morey Smith and Building's own Emily Wright. It certainly saved money (for charity), although one can't help thinking it demonstrated how fractured the industry is - in the realm of tuning, I mean. Are Make That the premier industry band, or can you do better? Send your attempts to newsdesk@ubm.com