We learn that Galliford Try and Balfour Beatty were due a huge whack of money the day Carillion collapsed, new guidelines follow the Presidents Club scandal and it proves difficult to hide a whole house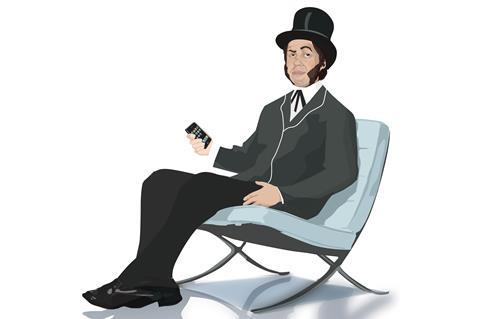 Awkward announcement
Let's kick off with Carillion, for a change. Timing, they say, is everything. Galliford Try's construction boss Bill Hocking told one of my scribes that the joint venture building the Aberdeen bypass scheme in Scotland had been due to get a payment from Carillion the very day it went bust. Instead of the JV pocketing Carillion's cash that morning, the remaining joint venture partners – Galliford Try and Balfour Beatty – were forced to announce a few hours later that Carillion's implosion would leave them out of pocket by up to £80m. From boom to, erm, bust.
Painfully funny
One of my more internet-savvy associates saw a timely joke on the Twittersphere the other day. It went like this: "Three contractors pitch up at Downing Street to fix a fence. The first, from Birmingham, measures up the fence and says he can do the job for £900 – £400 for materials, £400 for his crew and £100 profit for him. Then the lad from Liverpool measures up and says he can do it for £700 – £300 for materials, £200 for the crew and £200 profit for him. The bloke from London dispenses with measuring up and merely says he can do it for £2,700. The Downing Street minder splutters: 'How on earth can you justify that?' The Cockney geezer says: '£1,000 for me, £1,000 for you, and we get the Scouser to do it for £700.' The government official smiles and says: 'Done!' And that is how Carillion was born." Funny, 'cos it rings true …
Construction Week cleans up
There has been an understandable furore of late around the representation of women at certain business functions, not least in the wake of the scandal of the recent Presidents Club fundraising event, where inappropriate behaviour by some of the all-male attendees towards a number of female hostesses was exposed. So it was good to see the organisers of UK Construction Week issuing new guidelines last week to exhibitors at the 2018 show, which will be held in October. It's presumably designed to stop the sort of Las Vegas showgirl-style displays that were visible on one firm's stand at the 2017 trade shindig. Will this new spirit, I wonder, be in evidence at next month's property bash Mipim – famous for its raucous atmosphere – in the south of France?
Driving home
It has not escaped the notice of readers that we have a shortage of homes in this country. But the lengths some people will go to build one never ceases to amaze me. A couple in Enderby, Leicestershire, converted their garage into a second home – albeit a small one at the bottom of the garden – thereby contravening planning regulations, which stipulated the structure should house vehicles only. Having been rumbled, the pair were taken to court and fined nearly £2,000 each. The couple now have to gut the home and restore it to its former glory. Presumably the family Hyundai will be relieved.
Bus shelter
Continuing with housing, I was heartened to read about the Brenland family of Ipswich, who recently bought an old double-decker bus to house some of the town's homeless people. The vehicle has a lounge area, a kitchen and a bathroom and can sleep up to 14. Those with a drugs or drink problem have to sign up to a rehabilitation programme, but otherwise this comes with no strings attached. The family has also opened a shop selling second-hand clothes and giving out free garments to those in need. There are similar bus shelter schemes in Milton Keynes and on the Isle of Wight. A case of good people doing good things, I think you'll agree.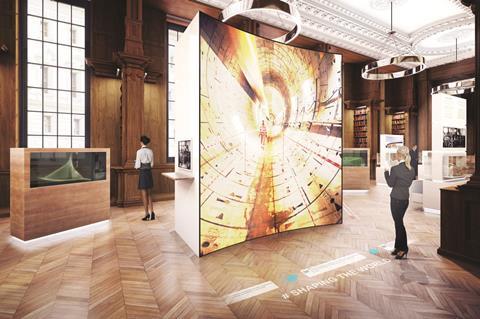 An unusual must-see
When I think of tourists visiting this country, I always imagine they want to take in famous sights such as Buckingham Palace and the Tower of London. However, a more prosaic destination has been awarded a "Hidden Gem" accolade by tourism agency Visit England. The Institution of Civil Engineers' (ICE) Infrastructure Learning Hub in the grade II-listed library at its Westminster HQ has been recognised for its visitor experience. Exhibition "Invisible Superheroes" highlights the role civil engineers play in the world. I hear the ICE bods are cock-a-hoop, especially because they feel it affirms what has long fallen on deaf ears – that the nuts and bolts of civil engineering is really, really interesting.
Send any juicy industry gossip to hansom@assemblemediagroup.co.uk