A chief executive shows touching faith in the England cricket team, an architect invents a gift for the person who has everything else in London and Battersea Power Station is confident people will buy its merchandise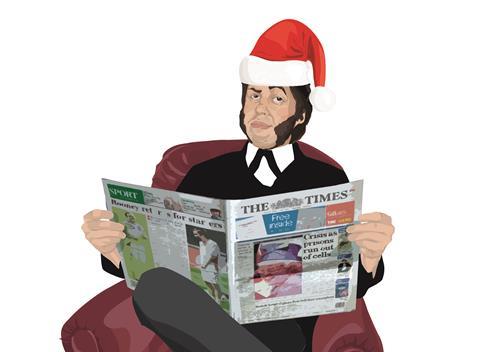 A true professional
More needs to be done to encourage women into construction but I think we can agree that attitudes are nowhere near as bad as they used to be. Take the experience of Sue Kershaw, now a managing director at KPMG, whose career includes a spell as a director for CH2M Hill as well as the deputy director for transport at the Olympic Delivery Authority. But rewind to 1982, when she was a fledgling graduate engineer working for Taylor Woodrow on a power station scheme in Lancashire. She recalls that after a week on site at Heysham, she was told by a colleague that he "hated women, especially women engineers". Given her CV, I think she has had the last laugh.
Don't stop believin'
One of my hacks recently had a chat with Bill Hocking, the chief executive of Galliford Try's construction business. Zimbabwean by birth, he has become a British citizen and generously pledged allegiance to this nation's sporting efforts. He's been following the Ashes in Australia and says he was asked for his prediction on the eve of the second test's final day last week. More optimistic than JA Hansom, he was eyeing a miraculous win. "I said England will hold the line and win the second test." From a position of 176-4 and a chance of victory, England saw their last six wickets fall for 57 runs to lose the game by a massive 120 runs. "Diabolical," added Hocking. Bill, as every Englishman knows, it's the hope that kills you.
Raindrops keep falling
Sticking with Hocking, he first came over to the UK 28 years ago next month to work for Trafalgar House which, older readers may remember, morphed into Kvaerner and then Skanska. I think anyone would concede that January is not the best time of year to be making your first visit to the UK, with slate-grey skies, three o'clock lighting up times and plunging temperatures – especially when you're from sun-drenched Africa. "And," he adds, mournfully "the office was in Croydon."
Perfect present
I've been wondering what to get Mrs H as part of her Christmas present and one of my colleagues pointed me towards a lovely gift on architect Sam Jacob's website. The former FAT man – Fashion Architecture Taste to the unaware – is selling genuine distressed bricks – yes, actual bricks – artfully called Eroded Brick No 1. The blurb tells me they've been "harvested from the banks of the Thames, these are eroded pieces of city … machinations of London as a physical and environmental force". Realising that the £35 I could spend – £52 including VAT and postage – could be redistributed to pay for a bottle of festive Glenfiddich, I decided to "harvest" some for myself by heading down to the banks of the River Thames with a bucket and spade.
An architectural loss
Swedish homeware behemoth Ikea has broken ground in Greenwich, south-east London, on its first store to be built in the capital for more than a decade. Locals and nearby businesses claimed the vast influx of shoppers wanting to snap up stylish floor lamps and bathroom knick-knacks would clog up the area's jam-packed roads further but work still kicked off last month. Ironically the building, which claims all manner of sustainable credentials, is on the site of a demolished Sainsbury's which, when it opened in 1999, was said to be one of the most environmentally-friendly structures in the UK and even received a Stirling prize nomination. A shame, as I can think of a few other buildings far more deserving of being razed to the ground than that one.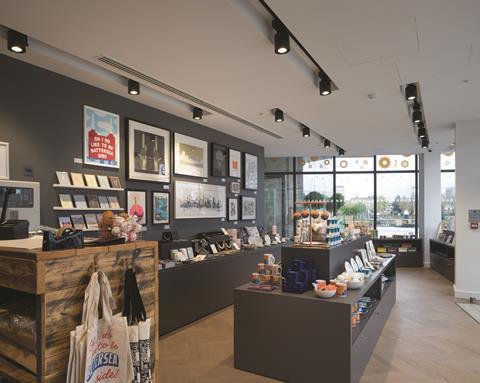 Pricing an icon
The people behind Battersea Power Station have opened a design store at the development flogging … sorry, "paying homage to the iconic building through a curated selection of products that celebrate its history and heritage". Goods for sale include a power station-inspired steel chandelier (£65), designer Lycra tops and leggings featuring outlines of the scheme (£65 and £100 respectively) and perhaps most mind-boggling of all, "a collection of Battersea-infused soap products", with bars a snip at £7. I suppose, though, they do need to claw back as much money as possible, given that the man in charge of the redevelopment, Rob Tincknell, told this magazine over the summer costs could end up doubling to £1.5bn …
Send any juicy industry gossip to hansom@ubm.com