This week: dodgy moves for tackling the pay gap, Battersea Power Station lowers its profile, Hoover makes a clean sweep, an old home finally bites the dust and at Colchester United, they think it's all over (it is now)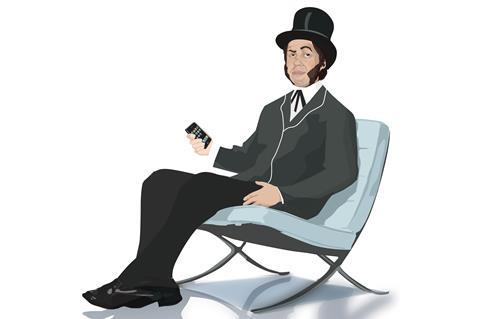 Gender adjustment
Amid all the hoo-ha surrounding last week's gender-pay-gap revelations, an employee at a large consultant was being somewhat sanguine about the whole thing. He told one of my hacks that the more averagely paid women at his firm may have benefited from money being diverted from the more averagely paid men in order to reduce an apparent – and not insignificant – imbalance created by a few very highly paid males at the top. Perhaps my hack caught him on a particularly cynical day, but I'm not sure how women would feel to learn that men are the real victims in all this…
House proud
The Hoover Building on the outskirts of west London has undergone an overhaul – again – and has now become the latest plush residence for those seeking a home with a difference. While the entrance halls, communal areas and stairways retain all the grace and style of the original 1933 Wallis, Gilbert and Partners-designed art deco structure, the building's 66 new apartments are the height of modernism and 21st-century luxury. But I couldn't help noticing, from the publicity shots accompanying the announcement, that the new homes' domestic appliances all appear to be made by Hoover. Are residents allowed to use any other brands? I do hope so. I'm a Dyson man myself.
Invisible man
News that Battersea Power Station boss Rob Tincknell is stepping down for the rather less high-profile Simon Murphy leaves me in something of a quandary. Over the years, Tincknell has been pictured with pop star Sting, golfer Nick Faldo, actress Kate Beckinsale and even one-time prime minister David Cameron, plugging the redevelopment that narrowly missed out on a Carbuncle Cup award last year. In other words, Tincknell is easily identifiable. But I must confess I have no idea what Murphy looks like. Maybe that's the way the Malaysian owners want it.
Droning on
London consultant Paragon has said it is now offering customers Civil Aviation Authority-approved drones to fly over sites. Sounds rather a good idea – although, this being construction, I'm not entirely convinced when it claims its drones will "give accurate and real-time measurements of the mass of a site, helping avoid disputes about progress". How long before one drone said this and another drone said that?
Game over
Normally when things come to an end, the parties involved say a few kind words about the other and move on. But Bob Weston, chairman and chief executive of Essex housebuilder Weston Homes, is – as they say in the county – hacked off good and proper. Last month Colchester United announced it was ending a 10-year sponsorship deal that saw the second league club rake in £1.5m. "It has really upset our chairman," a spokesperson for the housebuilder gravely said. I suppose if Weston really wanted to get even, he could take his money to the U's bitter rivals on the coast at Southend.
On a role
A pal of mine is heading back to work after nearly a year off on maternity leave, Needless to say, she tells me she's forgotten all her passwords and needs a bit of an IT refresher course – not with the IT department, of course, but with a business engagement IT specialist. I must admit it's a job title that's new to me.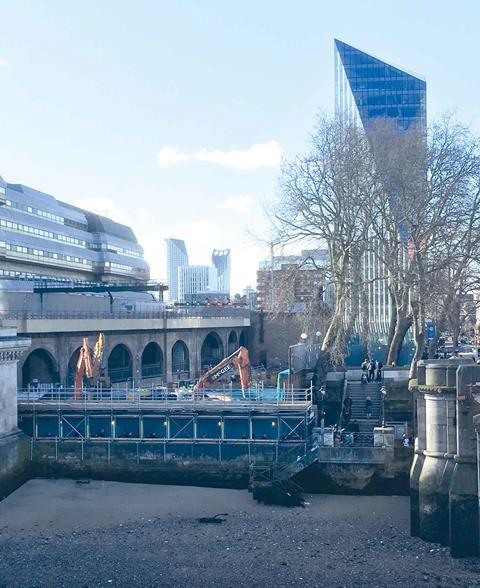 Down and out
I know we've been here before with news about my former home at Ludgate House, but that's really that now. Demolition contractor McGee has finished knocking it down, so bringing to an end almost 30 years of history for a building that was opened in 1989 by then prime minister Margaret Thatcher. Before Building moved in, it used to be the home of Express Newspapers and part of the ground floor was given over to a bar so hacks could swap tales about the paper's two favourite subjects: Princess Di and the weather. It was often packed – and I'm not surprised, given that its opposition was a god-awful place over the road called, appropriately enough, Doggetts.
Send any juicy industry gossip to hansom@assemblemediagroup.co.uk