Our understanding of the world is challenged this week as the true nature of an industry figure is revealed while it seems we've got van drivers all wrong, and coffee cups are no longer just vessels for hot beverages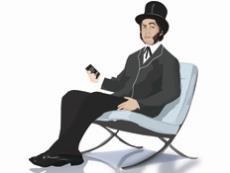 Enough already
It seems the alluring power of government is not all it's cracked up to be as far as former Treasury minister Lord Jim O'Neill is concerned. Speaking at a northern powerhouse event connected to London's MIPIM UK conference last week, at the top of British Land's Cheesegrater tower, O'Neill commented: "I am talking to you as a normal human being and not as a government minister. I have to say it's rather nice." Apparently grafting at the Treasury was not something he could take any longer than 18 months, let alone 10 years, which he said would be the time required to see the northern powerhouse become a success. The former Goldman Sachs economist also described Article 50 and Brexit as "the closest thing to the second coming of Christ". No, we don't know what he meant either.
Actually a big softie
Apparently outgoing Mitie boss Ruby McGregor-Smith is known in some City circles as the "prickly peer" with claims that she is too defensive and has even banned some analysts from meetings. Such a moniker seems hard to reconcile with the fact that, according to a recent profile piece, her favourite film is Love Actually, the Richard Curtis slush-fest from a few years back. She likes Coldplay and Snow Patrol too. Spiky? Edgy? Prickly? Sounds more like a smooth operator to me.
No sweat
I won't be entering, but word reaches me that 800 people have signed up to run up 48 floors at the Cheesegrater next month. The race will cover 1,200 steps and will see runners – or, let's face it, walkers – hit a height of 200m. It's being done for Rainbow Trust, which supports over 2,000 families caring for a child with a life threatening or terminal illness. More details can be found here rainbowtrust.org.uk/events/grate48. Views, for those who make it, should be spectacular.
Streets ahead
Van drivers are feeling a bit peeved. Whenever are they not, I'm tempted to ask, but new research says that two-thirds of them believe they are made a scapegoat for perceived poor driving standards on UK roads. And yet the study claims that just 9% of them have been involved in a road traffic collision in the last 12 months. And more than half have their driving performance monitored by their employer and 34% receive driver training. Please, stop it. I'll be starting to feel sorry for them next.
Going out of style
This rather grabbed my eye. Residents in Twickenham, south-west London, are up in arms about plans by classical architect Francis Terry to design a new building in the area. The plans include a Regency-style arcade which has seen residents demand the architect be removed because they don't want his style of architecture in their neighbourhood. The chair of a local residents' group, Susan Burningham, puts it like this: "Go and practise somewhere else."
Coffee fix
What to do about all those pesky coffee cups that aren't biodegradable? Well, a £40,000 starter home by Clear Architects won praise at the recent Grand Designs Live event after impressing judges with its use for coffee cups – shredded for insulation – and other initiatives which included stacking them and wrapping them in waterproof membrane for rainwater pipes. A good idea, it would seem, but others might be tempted to wonder: is it all a lot of froth?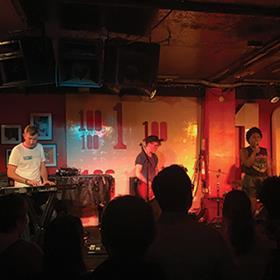 Good rockin' tonight
"Can I get a witness?" sang Marvin Gaye in 1963. Well, if he'd gone to London's 100 Club, last week, he could have found a few. It was this year's Expertise Rocks!, the cousin of industry battle of the bands Construction Rocks! that involves firms that provide expert witness services. Competing were bands from FTI Consulting, Land Securities, Hill International and Berkeley Research Group, and the panel of judges included Building editor and music aficionado Sarah Richardson. Well done to winners Cabin Fever from Land Secs and to organiser Stuart Wilks of Hill International. The event raised over £3,500 for the London Legal Support Trust.
Send any juicy industry gossip to hansom@ubm.com