Things are just a bit, well, off. A topping out ceremony fails to live up to its name, Carillion's ashes get ruthlessly raked over and a culture clash looms as Loose Women fans brush up against the creatives of Soho House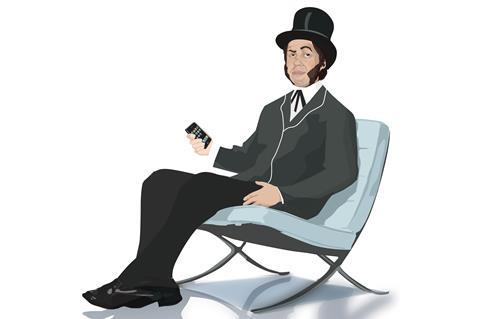 Risky business
There were many revelations during last week's joint select committee inquiry into Carillion's collapse. The firm admitting it was owed £200m on a job in Qatar was perhaps the most startling. Eyebrow-raising too was the admission by former finance director Richard Adam that he does not "own shares of any substance in any company. I do not take that sort of risk." One MP on the work and pensions committee, Labour's Ruth George, thought this strange. "You have said that you do not take the sort of risk of owning shares," she said to Adam, "yet in each of the company's financial statements you were trying to encourage other investors to invest in Carillion. Why was that?" A fair point methinks.
Turning point
There are many kinds of transformation – a caterpillar turning into a beautiful butterfly; an unassuming man entering a phone box and emerging as superhero a little bit of Lycra and an extra pair of pants later. And then there's another kind of change … MPs heard about Carillion's £1.1bn buying spree, which took in contractors Mowlem and Alfred McAlpine along with green energy business Eaga over a five-year period up to 2011. Adam was asked whether this had transformed the company – but for entirely the wrong reasons. Work and pensions committee member, MP Andrew Bowie, reminded Adam that the McAlpine deal included a pension deficit eight times higher than Carillion's at the time. "That was transformational for Carillion, because within a year Carillion's deficit had gone up by 348%," he said. Not so much transformation as devastation.
The higher they rise …
There was a commotion in the Building office this week when word went out that Tom Cruise was stood on top of the Tate Modern chimney tower which we have a bird's eye view of. Given his height – Cruise is supposed to be 5ft 6in tall – it was difficult to make out the man himself but we were assured that it was indeed Scientology's most famous patron standing on the edge of a 325ft drop. But why on earth was Cruise there? To film the latest instalment of the Mission Impossible franchise. It's called Mission Impossible – Fallout. Apt, really, given it was Carillion that turned the once derelict Bankside power station into the icon it is today.
Not on the Can yet
One of my hacks was at the topping out ceremony for developer TH Real Estate's Can of Ham at St Mary Axe in the City of London recently. I'm told guests made it up to the 11th floor but health and safety meant everyone watched the topping out – up on the 22nd floor – by TV screen. Some might remark this must have been as exciting as watching parliamentlive.tv. Call me old fashioned but doesn't a topping out ceremony rather miss the point if it takes place halfway up a building rather than at the summit?
Hammering it home
West Ham fan Kevin Cammack said he was expecting his fair share of ribbing from Redrow founder and non-exec chairman Steve Morgan when he met with him to discuss the firm's interim results last week. For nine years until 2016, Liverpool fan Morgan was the owner of Wolverhampton Wanderers. Wolves are 12 points ahead in the Championship but it was not always such a rosy state of affairs. Under Morgan's tenure the club plummeted to League One. Cammack said he planned to remind Morgan of this, telling him: "I see Wolves are walking the Championship and doing very well since you left."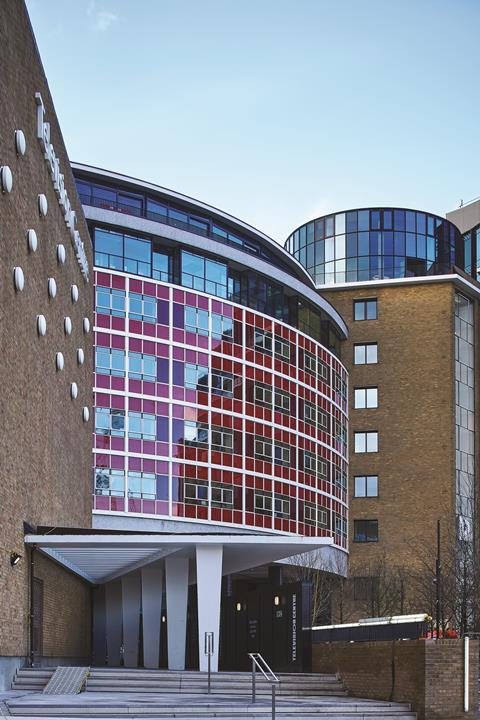 Made for TV
One of my team was taken for a nose around Stanhope's redevelopment of the old BBC Television Centre, which is being turned into a mixed-use scheme by architect AHMM. He was surprised to learn that daytime TV staples such as Lorraine and Loose Women are filmed at surviving studios in the west London complex. I note that posh private members club Soho House, which is planning a £1.4bn listing in the US, will soon have an outpost at the site as well. At the risk of rabid stereotyping, I'd love to be a fly on the wall for the small talk at the bar between the Soho House brigade and the Loose Women audience …
Send any juicy industry gossip to hansom@assemblemediagroup.co.uk