One firm talks itself up in such a way that I have no idea what it's talking about, our sister title gets a surprise and Spurs' chairman is very keen to get every little detail of the team's new stadium right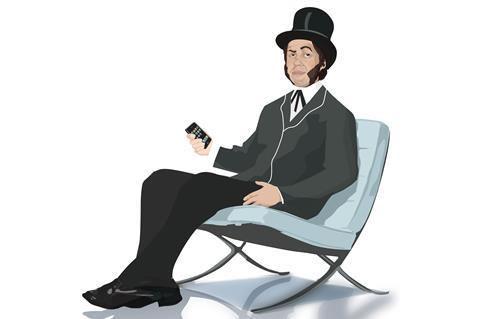 Keep it simple
I know it's the new year, so firms feel the need to act like they're turning over a new leaf, reimagining concepts and all that, but I think Costain's description of itself in a trading update last week stretched things a little far. The firm, whose completed work at the revamped London Bridge station drew plaudits from long-suffering commuters earlier this month, has taken to describing itself as a "smart infrastructure solutions company". I have no idea what that means and, I suspect, neither do they. Costain does have form in this sort of thing – last year it took to calling itself the bit-of-a-mouthful "engineering group deploying technology-based solutions to meet national needs across the UK's energy, water and transportation infrastructures". How about "contractor"?
By any other name
My colleagues at Building's sister title, Building Design, were rather startled to read they were in the doghouse with the Architects Registration Group – the body that oversees the registration of architects and makes sure any wrongdoings are stamped out. A decision last month fined an architect £1,000 for unacceptable professional conduct. Why the worried looks at BD? The architect in question, Mark Stewart, works for Building Design – of Loughborough.
A little V&A-in
Sticking with the architectural profession, one of my hacks was sent some PR guff about Japanese architect Kengo Kuma entitled, modestly I thought, "Kengo Kuma on humility". The breathless blurb gushes that he has "a sensitivity unlike anyone else, managing to make the most complex structures seem effortless". Some might add: "And expensive, too." His new V&A outpost in Dundee is due to open this summer – at more than £80m, almost three times the cost of the initial £27m budget. Luckily, the press release has an accompanying video in which Kuma "riffs on the role of humility for architects". Not dodging blame for gigantic cost rises might be a good place to start …
Eye on the ball
A little bird tells me that Spurs chairman Daniel Levy is such a hands-on client – a good or a bad thing depending on your point of view – that he's even been picking the light fittings at the club's new ground. The stadium is being built by Mace, who must be hoping the stadium opens in time for the start of next season – if not, Levy's sure to be taking issue with more than just the uplighters.
In the driving seat
In the week Building runs the results of its Women in Construction survey, here's some news that older readers might have thought they'd never see. A haulage and aggregates firm from Gloucestershire called Cullimore Group has 18-year-old Josie Barstow and 24-year-old Emma Wallace on its books driving 70-tonne dump trunks. Emma says: "In terms of the job itself, I surprised myself and realised I was capable of doing a lot more than I initially thought." Words that perhaps the wider industry could take on board.
Galling news
It must be difficult, to say the least, for the hundreds of Lakesmere's unsecured creditors to be told they'll be getting nothing back. Even more so when they read Deloitte's report and discover the administrator has made a number of payments to third parties during the process, which include shelling out nearly £7,500 on accommodation and £1,000 on stationery.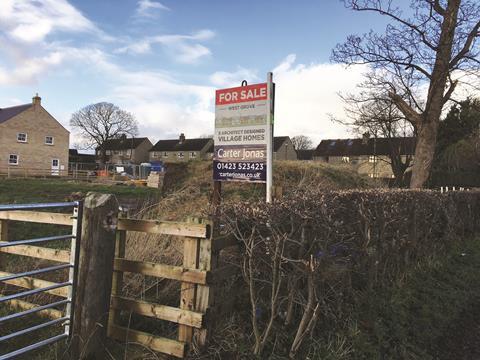 A new way to sell homes
One of my hacks was out and about recently and spotted this sign on his travels in North Yorkshire, advertising five architect-designed "village" homes. Architect-designed homes? I was curious to know who else carries out the mighty task of drawing up buildings these days. GCSE art students? Toddlers? Although, given some of the houses that have been foisted upon us, you never know. Anyway, I rather like it: architect-designed homes. Perhaps it's a fad that will catch on.
Send any juicy industry gossip to hansom@ubm.com