Christmas pud all eaten up, life returns to what we like to call normal – a world of football rivalries, eye-catching press releases, new year's honours and Brexit. What's left of the season of goodwill is restricted to dogs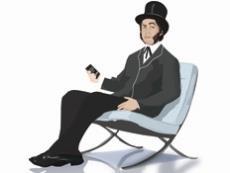 Missing link
The days before Christmas are the time for PRs to chance their arms and try to convince magazines like this one to squeeze in any old guff, as editors scramble for that most sought-after byline: Phil Space. And the period before the recent Christmas holiday was no different with one release catching my eye: "Gordon Strachan's Favourite Sport Resort Offers New Buyers Guaranteed Returns." It sounds like a quirky song title. It's not. Turns out the under-fire Scotland football team manager has had a place at La Manga in Spain since 1989. And there any link between the football teams of Spain and Scotland ends.
Ace of clubs
Sticking with football, I've been invited to take a tour later this month of Tottenham Hotspur's new ground. It's being built by Mace and the north London club is hoping to be out of its N17 stronghold for just one season. In short, Mace has been told to get a shift on. Anyway, the tour party will hear that the Populous-designed ground "will be unrivalled in terms of design, atmosphere and hospitality". I put this to an Arsenal-supporting colleague and asked if he fancied coming along. He said he'd do something unmentionable in the changing room so I took that as a No.
Loyal customers
Those clever people at architect firm Orms sent me Christmas and new year wishes in the form of a passport. Called a Brexmas Passport, it had a stamp marked The Snowman – with "broadcast prohibited" running across it. And another marked UK Customs – one of which was "Watch the Queen after lunch". How true.
More than 7 million of us did so on Christmas Day, making it one of the most watched shows of the festive period.
Dressing for Brexit
On the subject of Brexit, a spoof catalogue arrives in the form of PPE catalogue that has been rebranded Brexit Protection Equipment. Promising cover for "all employees exposed to a risk from Brexit", it goes on to list the sort of items available – for example, longer length trousers "to protect against being cut off at the knees" or perhaps readers might fancy air comfort gloves "ideal for when the heat gets turned up sometime next summer". Thanks to Liz Male Consulting for the chuckles.
Doing the honours
It's the time of year when my hacks trawl the list of those who have been awarded gongs in the new year's honours list. A number of the industry were recognised but I was rather tickled to find out that the middle name of newly knighted tennis player Sir Andy Murray is Barron. Great Scott! Tennis world number one, Wimbledon champion, BBC Sports Personality of the Year … How many titles does a man need?
Jumbo package
On a recent visit to the £5bn Silvertown development in London's Docklands, my hack was interested to learn more about the area's vibrant industrial past. In among photos of the more humdrum goods of pork and grain to pass through the docks, developer First Base found archive pictures of elephants being hauled from cargo ships. That's quite the logistics problem. Presumably they were bound for the zoo …?
Paws for thought
We're a country of dog lovers and Tanja Smith, an architect with north-east practice Gradon Architecture, is living up to a national stereotype after adopting a street puppy while she was helping set up the practice's office in Mongolia. After two years, Tanja has left temperatures of -40ºC behind – but not the dog. Hachi is now living with her at her Northumberland home and Tanja is hoping to publicise the Lucky Paws rescue centre whose website Hachi was found on. She says getting Hachi into Blighty was "very expensive", which led me to thinking: how will Brexit affect future Hachis? Brexit minister David Davis needs to tell us.
Send any juicy industry gossip to hansom@ubm.com