Ruling is an opportunity to engage, says Chris Richards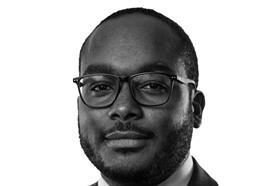 It's easy to forget just how long we've been talking about a third runway at Heathrow. Time and again, the question is asked – should we or shouldn't we build a new runway at Heathrow? And time and again, the answer comes back with a resounding yes. Even when decision-makers choose to push the question to one side, as then-prime minister David Cameron did, it comes back again.
>> Timeline of Heathrow's third runway - The longest take-off in history?
Infrastructure systems will always need to balance environmental sustainability against social and economic sustainability. These are sometimes difficult trade-offs, which is why decision-makers will need to engage – kicking the can down the road in the hope that it goes away is never a viable strategy. This debate has already been hugely protracted and subject to delays. We have been standing still while the challenges of climate change and population growth have continued.
Other airports may not have the same economic benefits that an expanded Heathrow would provide
The recent court ruling provides an opportunity for such a re-engagement by government, through a reappraisal of a third runway in light of the less than 12 months old, net-zero target.
This reappraisal is not about Heathrow vs expansion elsewhere. The same review would be needed for other airports to ensure their plans for expansion meet the net-zero target. However, other airports may not have the same economic benefits that an expanded Heathrow would provide. An independent Airports Commission came to that conclusion in highlighting the many reasons why expansion at Heathrow should go ahead.
The government has got to set out how it will deliver a long-term, strategically-focused plan. It knew the court challenge was under way and should have considered these issues already in preparation for any outcome. The upcoming National Infrastructure Strategy is, therefore, the perfect place for the government to set out its thinking, including how a third runway will align with the wider infrastructure system.
Chris Richards is the head of policy and public affairs at the Institution of Civil Engineers