With the built environment making up half of carbon emissions, says Siân Berry, there are plenty of ways to make construction more green as we work towards carbon neutrality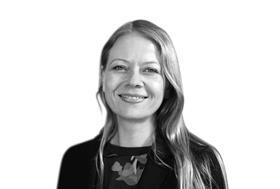 The government's announcement that the UK would commit to a plan for net zero carbon emissions by 2050 will affect every part of our economy, and it should provoke an overdue revolution in the construction industry.
Our built environment is estimated, by the University of Oxford, to contribute around 47% of this country's total carbon emissions, of which construction is a significant chunk. However, it is difficult to break these figures down in a meaningful way because of the manner in which the sector currently reports on its environmental impact, as construction companies only report on the direct emissions from their offices, fleets and plant but not on their supply chains.
The most neglected environmental issue is the amount of demolition that happens to create the blank slate that design norms favour
According to Skanska's UK boss Gregor Craig, the firm has directly emitted around 35,000 tonnes of CO2 every year since 2010 but the figure is more than 10 times higher after taking into account suppliers' emissions. This demonstrates the huge role the building industry has to play in getting us to carbon neutrality to avoid runaway climate chaos.
Being honest
The way in which we calculate the environmental impact of the industry needs to change, and the construction sector needs to be honest about its contribution to climate change. While progress has been made in reducing operational emissions from homes and workplaces, the carbon emitted in extracting and processing building materials, assembling them and then finally dealing with them when the building goes out of use, continues to grow, and constitutes a significant proportion of the building's total emissions over its lifetime.
For this reason, Greens on the London Assembly wrote to the mayor earlier this year to highlight the importance of recognising embodied carbon and whole-life costing in tackling our emissions targets.
Some solutions can be seen already emerging, enabled by new technologies such as precision offsite manufacturing, designs for disassembly and the use of electronic ledgers for building components, including alternatives to cement, a material which contributes a huge chunk of construction emissions on its own.
Resistance to change will need to be fought by the innovators so that greener construction becomes the norm. For most developers, industry standards – and their attendant economies of scale and ease – guide choices more than the latest innovations, so new standards will be needed, as well as incentives to make the low-carbon options more attractive.
To me, the most neglected environmental issue in the building industry is the amount of demolition that happens – very often needlessly – to create the blank slate that conventional business and design norms both favour. Greens have called on the mayor of London to consider embodied carbon, including for any buildings demolished, in planning and funding decisions for new developments. I'm pleased that the London Plan has retained rules for zero-carbon homes, and whole-life carbon assessments for new buildings created in large developments, but these measures still won't prevent the unnecessary material-splurge involved in knocking down new buildings instead of reusing and refurbishing what's already there.
Government changes to major contributing factors such as VAT rules (refurbishment is still not VAT-free, despite the absurdity of this) would help, but a change in culture within construction and architecture would also be needed before reuse becomes the norm. I am pleased to see that all 17 living Stirling prize-winning architects have come together to declare a climate emergency and invited other UK architects to join them via a dedicated website, architectsdeclare.com.
Their campaign has 11 aims to help design the built environment as "indivisible components of a larger, constantly regenerating and self-sustaining system", including advocating for faster change in the industry, establishing climate and biodiversity mitigation principles as a key measure of the industry's success and sharing knowledge and research. Their calls for change should have real weight in looking differently at the fundamentals of building projects from the earliest stage possible.
Siân Berry is co-leader of the Green Party of England and Wales. She is a member of the London Assembly