Dr Matthew Williams-Gray is an associate director at Mace and head of strategic healthcare consultancy services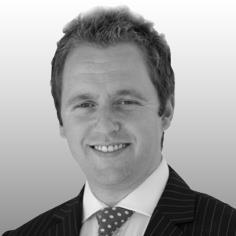 Dr Matthew Williams-Gray leads the strategic health consultancy and clinical health planning team within the health sector at Mace and has a thorough understanding of the workings of the NHS and international health systems, in particular the acute hospital setting, having worked as a doctor in both large teaching and district general hospitals.
He has an extensive knowledge of health policy, professional body recommendations and novel models of service provision. His particular interests are policy change implications for health care facilities and models of care, service redesign, cost-benefit and value for money analysis, clinical risk minimisation/medico-legal issues, and clinical design specifications (including design review and value engineering).
Matthew graduated from Oxford University with degrees in medicine and physiological sciences. He continued his post-graduate surgical training in Cambridge, where he worked in a number of surgical specialties, resulting in him gaining Membership of the Royal College of Surgeons of Edinburgh. Following this period working in the NHS, Matthew gained postgraduate qualifications in law and subsequently moved into strategic healthcare consultancy and clinical planning where he has worked on diverse projects (both in the UK and Internationally) in community, primary, secondary and tertiary care settings which include complete hospital new build clinical planning.